---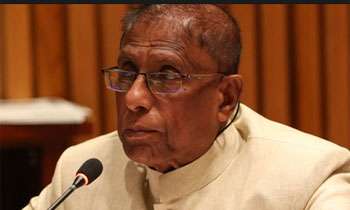 Wayamba Development and Buddasasana Minister Gamini Jayawickrama Perera said he is planning to submit a Cabinet Paper with the signatures of all Cabinet of Ministers to stop private tuition on Sundays and Poya Days to make Daham School Education compulsory for children.
The Minister expressed these views during a media briefing after participating in the National ceremony to appreciate creative talents of Daham Pasal students.
The Minister further said that this decision had been taken not only for Buddhist children and but also for Hindu, Catholic and Muslim children on the request of religious leaders of all religions with the intervention of the Ministers who have been empowered with the relevant religious subjects.
Though the relevant proposal was submitted to the Cabinet earlier, Cabinet approval could not be obtained due to the prevailing political situation in the country, he said.
He further said that he discussed about this with the Minister of Education Akila Viraj Kariyawasam and he agreed to adds 10 marks to the result sheets of GCE (O/L) and A/L Examinations with the idea of promoting Daham Education among children.( Nayanajeewa Bandara )