---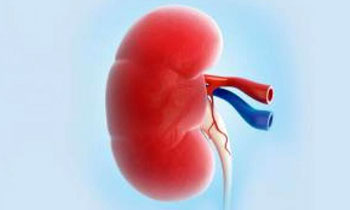 Sleuths of the Hyderabad Central Crime Station are yet to interrogate the Sri Lankan nephrologist Doctor, who was accused of doing 58 kidney transplantations with paid donors coming from Hyderabad, Nalgonda and Guntur districts, and other parts of India.
In India, donors have to be related to the patient they are donating the kidney to in order to stop poor people from selling their kidneys for money and endangering their own health. The case has been pending from 2014 and is still under investigation. A chargesheet has yet to be filed.
The CCS recently sent yet another clarification to the Ministry of Home Affairs (MHA) regarding the Letter Rogatory for recording Doctor's statement in Sri Lanka.
CCS Cyber Crime Assistant Commi-ssioner of Police KCS Raghuveer, who is the supervising officer of the investigation, said that the Letter Rogatory (communication between the court of one country with the court of another country) issued by the Hyderabad court has to be sent to the Sri Lankan court after the MHA authorises it, but the latter is still pending.
"The MHA has asked clarification on it two or three times and we have sent them replies. We are expecting MHA to issue authorisation at any point of time and then we will send a team to Sri Lanka and record the statement. In Sri Lanka, kidney transplantation of unrelated donors is legal. So we can only make him a witness, though he is named as accused number 10 in the case. After recording his statement, we will file the chargesheet," Mr Raghuveer said.
The case was booked under the IT Act and the Transplantation of Human Organs Act, based on a complaint lodged by one Ganesh Kumar Maroo.
His relative, Dinesh Kumar Maroo, died in Sri Lanka, where he had gone in order to sell his kidney.
Police say there were 58 'donors' and each was paid Rs 5 lakh, though they were promised Rs 30 lakh each. The remaining amount went as commission to the accused.
CCS police have arrested three persons in the case so far. Others involved, including Suresh and Usha Saxena, who allegedly acted as conduits, are yet to be arrested. (Deccan Chronicle)