---
The CID today arrested the son of Shabbir Abbas Gulamhusein, a well-known businessman, over his father's murder four years ago, Police Spokesman SSP Nihal Thalduwa said.
On June 9, 2017, Shabbir Abbas Gulamhusein passed away inside his office premises in Colombo.
However, an investigation was launched into the suspicious death on a complaint received by the Public Complaints Division of the CID in 2018. The victim was the owner of 9 companies including AdamExpo Ltd.
The body of Gulamhusein, was exhumed in 2019 and his remains were sent for a post-mortem.
Accordingly, the doctors had concluded that his death was a murder and not from natural causes.
During the post-motern it was reported that they found fractures in a jaw and a rib on the left side of the body. His death had been caused due to an external force exerted by a blunt force. The CID has revealed that the murder had been committed by strangulation with a tie.
Following a lengthy investigation into the incident, the CID has arrested Ali Gulamhusein, the 37-year-old youngest son of the businessman in connection with the murder.
It was revealed that the murder was subtly planned and the funeral arrangements were made to look like a natural death by the youngest son.
The CID suspects that the victim's son had committed the murder with the intention of obtaining property.
The suspect, a resident of Ethul Kotte was produced before the Colombo Chief Magistrate's Court today and was remanded till September 23.(Darshana Sanjeewa Balasuriya)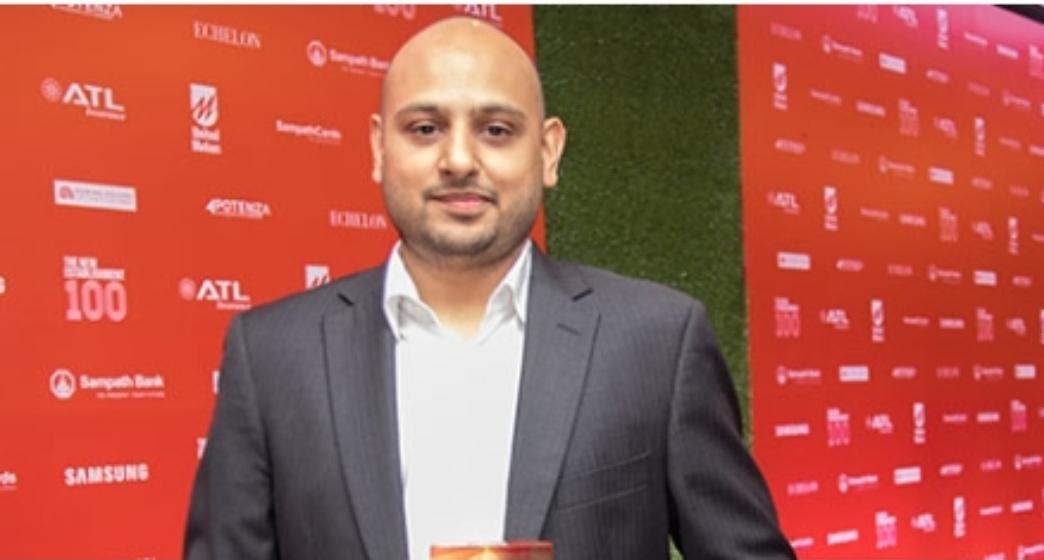 Ali Asger Shabbir Gulamhusein