---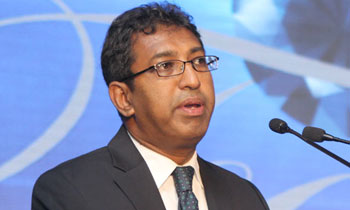 Sri Lanka will regain the GSP+ concession by defeating the resolution submitted by a group in the European Parliament saying that the GSP+ should not be granted to Sri Lanka, Deputy Foreign Affairs Minister Harsha De Silva said today.
When we contacted, Dr. De Silva, who is in Brussels, to prepare the ground work for the regain of GSP+, said he was optimistic that those supporting Sri Lanka will defeat the resolution with a comfortable majority.
"We have enough numbers to defeat the resolution," he told Daily Mirror.
Dr. De Silva said the process for regaining this trade concession was moving ahead smoothly when some members of European Parliament submitted the resolution at the eleventh hour which opposes the granting of this facility to Sri Lanka.
He said the move was unexpected but the Sri Lankan mission in Brussels immediately addressed this matter and clear any misconception among the members.
"I personally spoke to them. I even spoke to those who submitted the resolution against us," he said.
The voting on granting the GSP+ facility to Sri Lanka is to be taken at the European Parliament around 3.00 pm (local time) today. (11.30 am in Brussels). (LP)