---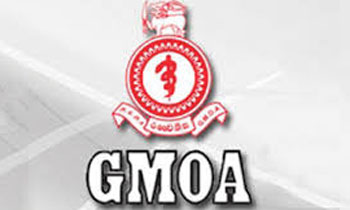 The Government Medical Officers' Association (GMOA) today accused Health Minister Rajitha Senaratne of failing to gazette the minimum standards for medical education to prevent the substandard level of education provided by SAITM from being revealed.
GMOA Assistant Secretary Haritha Aluthge said the minimum standard for medical education should be gazetted so as to maintain a proper standard for the health sector.
He said they requested the President to take steps to suspend the admission of new students to SAITM and that they were monitoring the action being taken.
GMOA Secretary Navin De Zoysa said the health minister had failed to carry out his duties as the responsible authority and while an MP back then had disrupted moves made by former health ministers Nimal Siripala de Silva and Maithripala Sirisena to get the minimum standards approved in parliament.
"The Hansard mentions the attempts taken by the health minister to prevent the minimum standards being approved in parliament," he said.
Dr. De Zoysa said GMOA had written to the health minister regarding several issues including the gazetting of minimum standards and added that they would resort to trade union action if there was no positive response to their demands.
When asked whether they were against the private medical institutions, he said it was up to the government to decide and added that it should be done in consultation with a panel of experts and based on the minimum standards. (Ajith Siriwardana)