---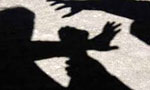 The Ceylon Teachers Service Union (CTSU) yesterday alleged that Internal Affairs, Wayamba Development and Cultural Affairs Deputy Minister Palitha Thewarapperuma had assaulted the principal of Meegastenna Primary School in Matugama, while he was forcibly enrolling 9 students to the school.
Speaking to the Daily Mirror, CTSU Chief Secretary Mahinda Jayasinghe alleged the principal was admitted to the Nagoda General Hospital after being assaulted by the deputy minister.
"The deputy minister staged a protest for several days and he has pressurized many of the school principals in this educational zone. The principal who was assaulted by the deputy minister has once made a statement to the media regarding the pressure imposed by him on them," he added.
Meanwhile, he said the deputy minister had forcibly enrolled nine students to grade one classes by entering their names in the school registers.
"It is against the circulars of the schools to enroll these students as the number of students that should be taken in to grade one classes has already reached the limit," he added. (Kalathma Jayawardhane)