---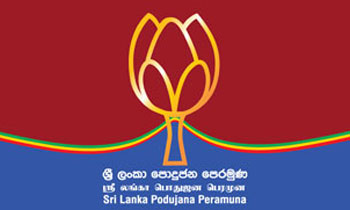 Attempts were being made to mislead the Muslims in Sri Lanka in the aftermath of the Local Government Election victory of the Sri Lanka Podujana Peramuna (SLPP), the party said today.
In a statement, party Chairman G.L. Peiris said following the SLPP's resounding victory at the LG elections, a rumour had begun to circulate in the social media that the Bodu Bala Sena had made Facebook posts in support of the SLPP.
"Then articles appeared in the newspapers quoting a letter written by Mr. N.M. Ameen of the Muslim Council stating that SLPP cadres had allegedly harassed several Muslim individuals. If any such incidents had occurred, they should be reported to the Police and dealt with," Prof. Peiris said.
He said the public was well aware of the strategies that were orchestrated before the last Presidential Election to alienate the Muslim community from their leadership.
"The book titled Yuga Peraliya has explained the strategies adopted to send the Muslim community en masse onto the other side before the last Presidential Election. We admit that our Government was not decisive enough in dealing with this conspiracy," he said.
He said there was yet another spate of attacks on Muslim businesses and houses and then a monk at the centre of these incidents was granted bail three times in a single day and everything was swept under the carpet.
"The Government never appointed a Commission to look into the far more important issue of the Aluthgama incident, because all the perpetrators are now in the Yahapalana Government. The Muslim community has now realised the deception that has been practised on them, and the results of the LG election clearly reflects that.
It is therefore not surprising that conspiratorial elements are once again at work. The Government should immediately establish a Commission of Inquiry into the Aluthgama incident, the sudden flare-up of extremist activity in 2017 and the Gintota incident. In the meantime, the law should be implemented strictly on such incidents in the future," he said.