---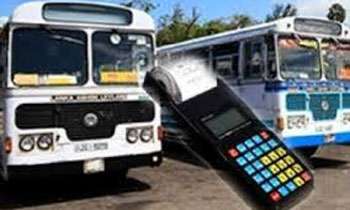 The Cabinet has approved a 12.5% bus fare hike with the fare Rs.12 for the first segment of the journey with effect from midnight, Deputy Minister of Transport Ashoka Abeysinghe said.
He told the Daily Mirror that the approval was granted on the condition that there would be no bus fare increases for the next two years.
Inter-Provincial Private Bus Association (IPPBA) President Sarath Vijitha Kumara said the approved fare increment was more than enough than IPPBA demanded.
"We had requested 15 percent fare increment, but 12.5 percent is more than enough. We are having a discussion this evening with the Deputy Transport Minister Ashoka Abesinghe and there we will show the actual price increment we requested," he said.
Lanka Private Bus Owners' Association (LPBOA) President Gemunu Wijeratne said the increment would lead to a total collapse of the private bus sector and the National Policy on Bus Fare Increment had totally collapsed.
"This is only a short-term benefit. In the long-term we will lose," he said.
"The condition on not increasing the bus fare for the next two years will increase the loss. Now we have to stay calm whatever happens to the private bus service. This is what the other private bus associations tried to get. Now we all finish," he said.
Meanwhile, All Ceylon Private Bus Owners' Federation (ACPBOF) Secretary Anjana Priyanjith said, that the Association would be meeting with the Transport Deputy Minister this evening and after the meeting, it would announce its decision. (Chaturanga Samarwickrama)
Video by Sanjeewa