---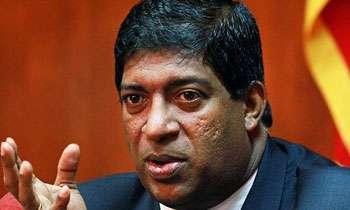 Several causes including the depreciation of rupee to satisfy the IMF had resulted in the increase of fuel prices, former minister Ravi Karunanayake said today.
He said the increase of fuel prices in the international market may have also played a role in increased prices.
"If we reduced taxes on fuel, there is no need to increase fuel prices. We don't have to execute all IMF proposals. We should only take what's good for us. Though the government was changed the state officials remain the same. Ghosts of the previous government still haunt the Central Bank and parts of the Finance Ministry. We said these things back then as well," he said.
Instead of increasing prices of fuel, taxes on fuel should have been reduced or other alternatives should have been sought," he said.
He said that for the first time in the history fuel price to be revised every two months affecting many sectors including the transport sector in the country.
However, the MP said as we cannot control the world market there should be a solid mechanism such as maintaining fuel stocks which could be used when world market prices go up.
He said introducing price formulas to revise the prices twice a month would not be an efficient method and therefore country need to focus on a lasting method. (Thilanka Kanakarathna)