---
A research team from the University of Peradeniya has come up with a new COVID- 19 testing kit and a face mask, it was announced today.
"The two products which will be essential for the ongoing Pandemic is to be marketed by SATHOSA and the State Trading General Corporation,' the Trade Ministry said.
Minister of Trade Bandula Gunawardene under whose Ministry the SATOSA is vested, told a press conference yesterday that plans were underway to sell one of the products- 'Respirone NANO 99' face mask in the global market.
"The new mask will be sold at a nominal price of Rs 200 in SATHOSA and by the Sri Lanka Trading General Corporation. We will venture into the global market when the relevant International Quality certification is obtained," the Minister said.
Professor Upali Dissanayake said the speciality of that face mask was that it could kill and virus or bacteria. "It is a face-mask with improved nano-filteration and which enables uninterrupted breathing. It can be washed 25 times. Another speciality of the face mask is that it could destroy carbon dioxide without allowing it to enter into the person wearing it," Professor Dissanayake said.
Asked as to how the suppliers could handle high demand, it was assured that arrangements would be made to ensure that adequate stocks were available.
Meanwhile, Professor Ruchika Fernando of Peradeniya University said the second equipment that had been developed by the university research team was the new COVID testing kit. He said the testing kit cost less than Rs 1,500 and will have the capability of identifying any mutant of the virus. "Results of the tests could be obtained within two hours," he said. " This is going to be a great saving for the nation as large sums of funds used for PCR test kits could be saved, if this new kit is used. The new testing kit will be marketed as soon as the Medical Research Authority approves it," he added. (Yohan Perera)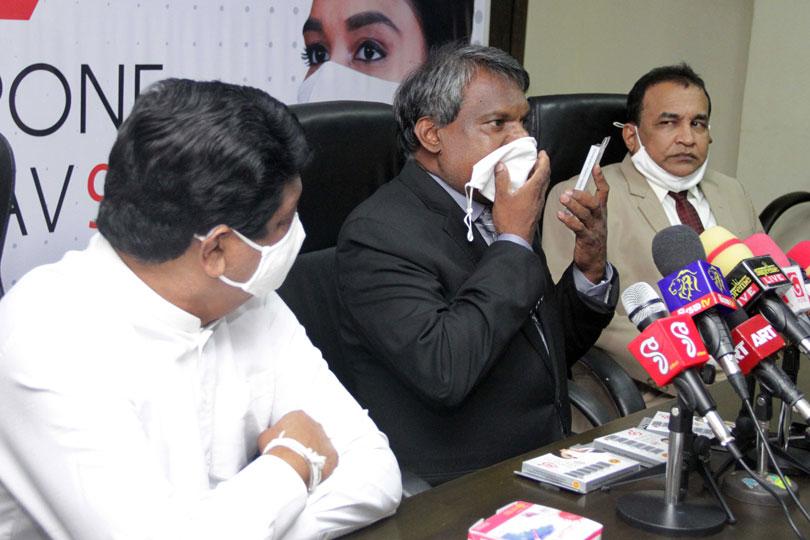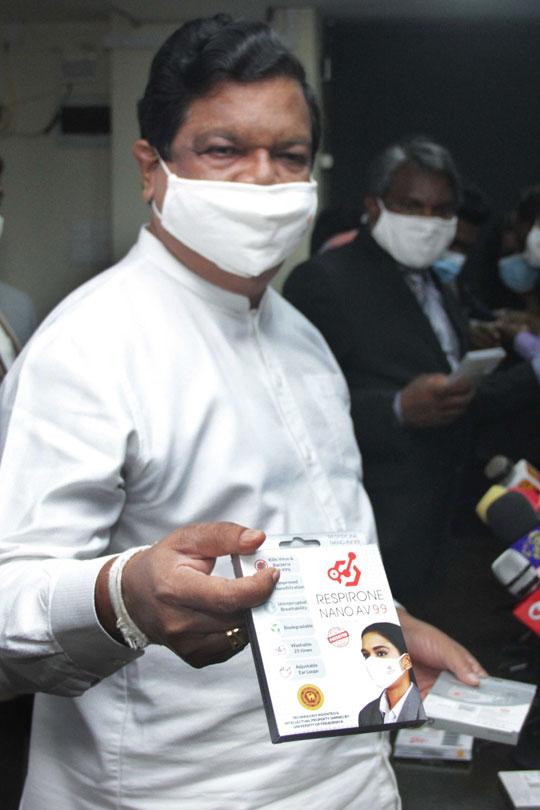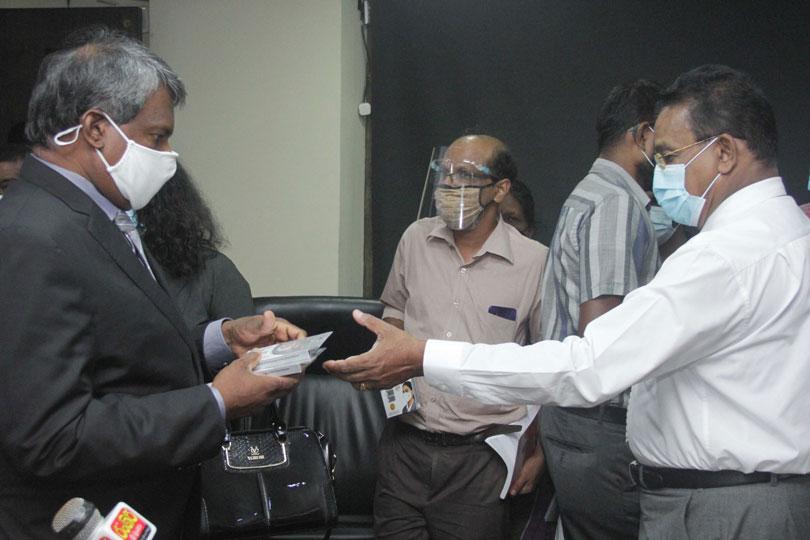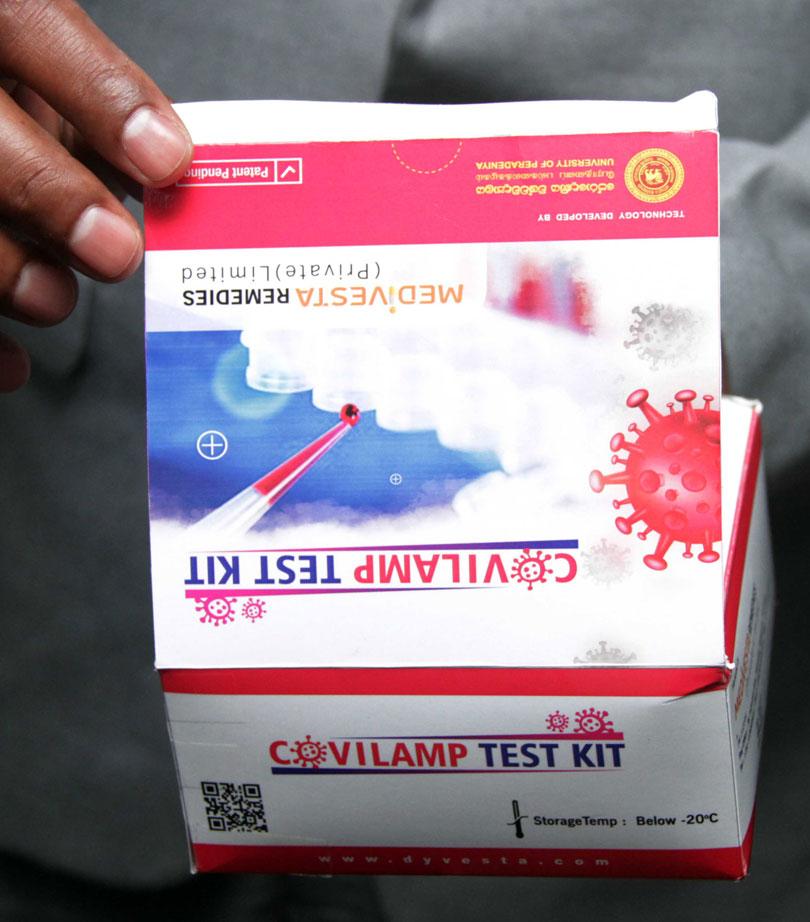 Pix by Pradeep Dilrukshana