---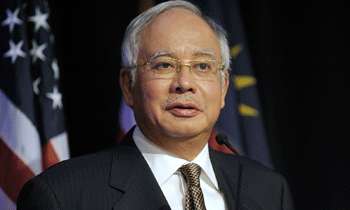 Ousted Malaysian prime minister Najib Razak was banned from leaving Malaysia on Saturday, suggesting the new government under Mahathir Mohamad will move swiftly to investigate Mr Najib's links to the country's largest-ever corruption scandal, Financial Times reported.
Dozens of protesters and journalists arrived at the small Subang airport in the capital last night after reports circulated of a passenger manifest showing that Mr Najib and his wife Rosmah were scheduled to leave Malaysia on a private jet. Mr Najib said earlier in the day that he would "take a short break to spend time with my family" following his shock loss in Wednesday's election.
But Malaysia's immigration office said on Saturday that the pair were blacklisted from leaving the country.
"I have been informed that the Immigration Department of Malaysia will not permit my family and I to go abroad. I respect the decision and will spend time with my family in the country," Mr Razak said on Twitter.
The 92-year-old Mr Mahathir, now the prime minister again, left the United Malays National Organisation, the political party he joined in 1946, after allegations emerged that Mr Najib received almost $700m linked to the controversial 1Malaysia Development Berhad (1MDB) fund.
The US Department of Justice says more than $4.5bn was misappropriated from the fund. Mr Najib denies any wrongdoing. Senior figures in the new government said late on Friday night that retrieving money from the 1MDB remained a priority for the new administration.