---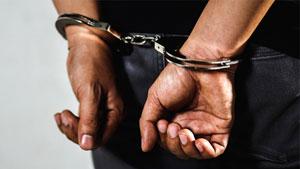 KATUNAYAKA (Daily Mirror) - A man who tried to leave for Canada with a forged Canadian visa, which he had prepared after paying Rs. 2 million, was nabbed by immigration officials at the Bandaranaike International Airport (BIA) this evening.
The 34-year-old passenger from Madahapola in Melsiripura had arrived at the BIA this evening to board a flight to Canada via Dubai, immigration sources said.
The immigration officer at the departure counter, who felt suspicious about the authenticity of the traveller's Canadian visa, had referred him to the Immigration and Emigration Department's Border Surveillance Unit (BSU).
The BSU through special testing, discovered that the visa pasted on the traveller's genuine Sri Lankan passport was fake.
A senior immigration officer told the Daily Mirror that when inquired the man had told the authorities that he had paid Rs. 2 million to an agent to get his Canadian visa prepared, which was delivered to him at the One Galle Face Mall recently.
The passenger was later handed over to the Criminal Investigation Department unit at the BIA for further inquiries.