---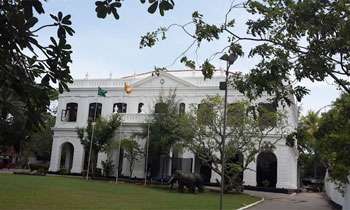 A sum of Rs.5.7 million has been allocated for the modernisation of the toilets at the Colombo Mayor's official residence, CMC member Sumith Passaperuma revealed at the CMC meeting held yesterday (16).
He said it was sad to witness such a waste of taxpayer's money for such a purpose when public toilets within the city were in such a unhygienic condition.
In reply, Mayor Rosy Senanayaka said she had taken a decision to revamp the toilets at her official residence as they had not been made use of for four years and were in a dilapidated condition. She also confirmed that new toilet facilities were being built around the city with private sector involvement.
Municipal Councillor Saman Abeyratne (UPFA) charged that the new mayor was behaving in a dictatorial manner and that it was not possible even for a minister to meet her without prior written appointment.
Mayor Senanayake replied that she has no time to meet all 119 members at the same time and that much of her time was devoted to holding meetings with representatives of the World Bank and the Asian Development Bank.(Jayantha Samarakone)