---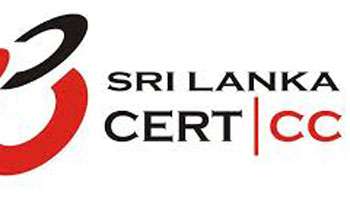 The Computer Emergency Readiness Team | Co-ordination Centre (CERT|CC) said yesterday they had received complaints about fraudsters hacking into email accounts of businessmen and transferring funds worth more than US$13 million during past five months.
CERT|CC Principal Information Security Engineer Roshan Chandragupta said many people had fallen prey to one of the latest techniques where people's accounts were hacked. They have been requested to change their bank account details due to a change of supplier details.
"Many victims of this scam have suffered huge losses. The fraudsters learn from stolen emails the transactions between the seller and consignor as well as the buyer and paying company. Masquerading as the company, these fraudsters later generate emails requesting their client to credit the amount payable to a new account, claiming that the email address and payment receiving bank account number have been changed. It is only when the buyer contacts the bank that he or she finds they have been deceived. Recipients of these fictitious emails should be cautious as they look genuine. They should be careful when exchanging confidential details via emails. If anyone receives such emails, it is advisable to contact the bank or seller to verify.
Mr. Chandragupta requested people to be vigilant with what was said in the email conversations and to keep update usual contacts with the recipients' ordinary telephone numbers.
"There were some who felt suspicious over their incoming emails. They had made telephone calls to the relevant recipients or the companies about the suspicious emails and managed to save their money," he said. "People always should keep in mind to read the contents of their received email. The email addresses cannot be duplicated but making small changes such as changing a letter can make email addresses lookalike with the originals."
Mr. Chandragupta said some people check their emails after the goods ordered were not received and call the telephone numbers they had earlier contacted but by then it was too late and all the payments have been made. (Chaturanga Samarawickrama)