---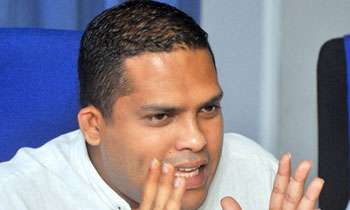 The International Cricket Council (ICC) has informed us that the corruption in Sri Lankan cricket is not limited to betting centres but goes beyond to the underworld as well, Sports Minister Harin Fernando said.
He told a news briefing held at the Ministry that the ICC investigations had revealed that the underworld was also involved in Sri Lankan cricket.
"I saw a report which they showed me but I will not reveal the names in as it has been marked private and confidential," the minister said adding that they were in the process of introducing laws to prevent match-fixing.
Video by D Ruwandi