---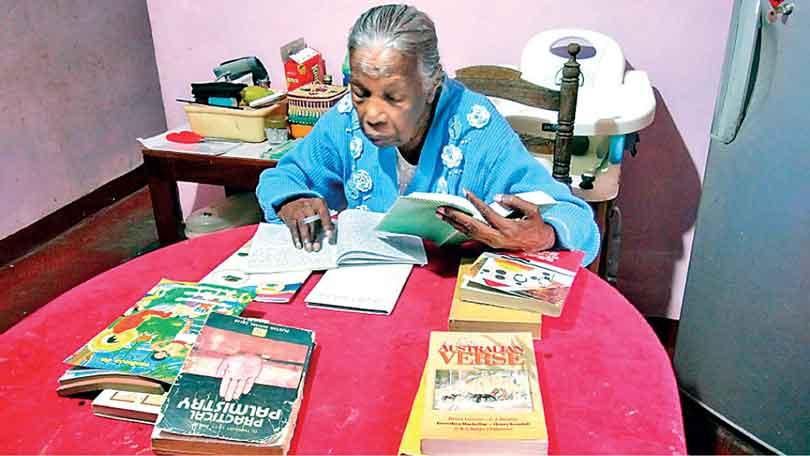 Her thesis delved into the depiction of past lifestyles in wood carvings at Embekke Devalaya
By Suranga Rajanayaka
A 97-year-old student from the Pali and Buddhist Studies Post Graduate Institute at the University of Kelaniya has achieved a significant milestone by earning her Master of Arts degree.
Vithanage Asilyn Dharamaratne, a nonagenarian, holds the distinction of being the oldest student ever enrolled at the University of Kelaniya.
Her academic journey included the study of seven subjects for her M.A. degree, encompassing a wide range of topics such as Buddhist Philosophy in the Pali Canon, Buddhist Arts and Architecture in Sri Lanka, Buddhist Psychiatry, Economics in Buddhist Philosophy, Theravada Tradition History and Dhamma, Buddhist Ethics - Concepts and Philosophical Interpretations, and Research Methods.
Her thesis delved into the depiction of past lifestyles in wood carvings at Embekke Devalaya.
Remarkably, at the age of 94, she successfully passed the Thripitaka Dhamma and Pali Language Examination at Vidyodaya University.
As a young adult, Asilyn Dharamaratne began her career as a Notary Public, but she later turned to literary pursuits. She embarked on this academic journey while also raising six daughters, all of whom have gone on to hold senior positions and establish themselves in their respective fields.