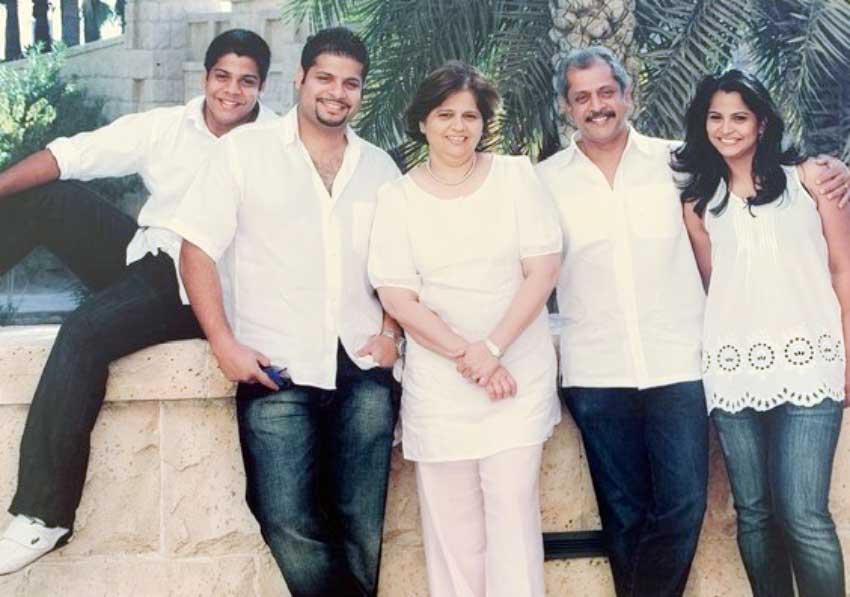 Shahen, Shohan, Anoma, Peter and Shenali

Welcome readers! Hope you are keeping safe and well. While we spend these decisive days overcoming challenges as a nation and as a global village, there is still a world in the future ready to accept us from recovery and show all the greatness it has to offer. Hence, a good dose of inspiration seemed to perfectly fit this weekend's read. I have with me today, a strong persevering lady who built her career from ground-up, eventually holding a strong position in one of the most eminent airlines in the world. Her experiential learning can enlighten us on how to navigate upwards, how to secure core values in a commercial environment and how important it is to have a well-supported and happy career experience. I had the privilege of meeting this kind-hearted, hospitable and humble individual, who is now a proud grandmother relaxing by a beautiful rustic beach in Sri Lanka. She is Anoma Manuel, the Former Divisional Vice President at Emirates Airline.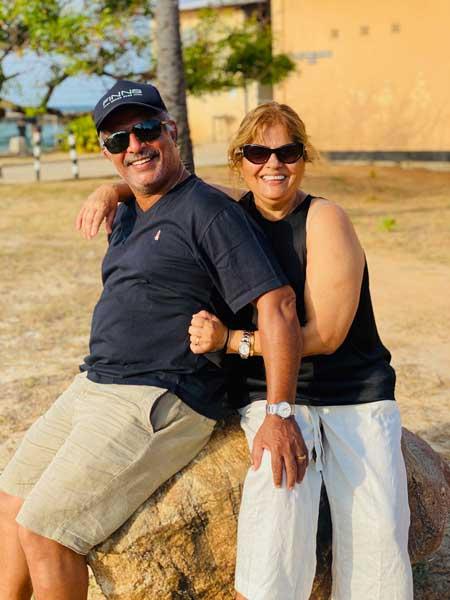 (1)What words would you use to describe yourself? Passionate, bold, kind, honest and authentic.
(2)Share with us a bit about your childhood and family? I come from very humble beginnings. My mother was a homemaker and my dad who worked in advertising was the sole breadwinner of the family. Being the eldest of eight children, I had a big extended family who were very connected with each other. The weekends were always fun with cousins, uncles and aunts all sharing pot luck cooked by mum who was a great cook. I schooled at Good Shepherd Convent, Nayakakanda, where I was an average student in my class. I took part in all the sports and drama and was a Girl Guide too. I would do anything to avoid class room activities.
(3) I recall that you faced a lot of challenges growing up, having to assume a lot of responsibilities at an early age. What was this period like that eventually pushed you into your professional journey later on? On completion of my secondary education, I had to find a job as my parents were not in a financial capacity to afford my higher education. I was told that a Secretary's role or work associated with typewriting was the ideal option for me. I did the due courses and was looking for work. Whilst, on holiday at my Grandfather's home, I did a short temporary position as a relief Secretary which I disliked. Despite all dilemmas I knew then and there that it was not for me.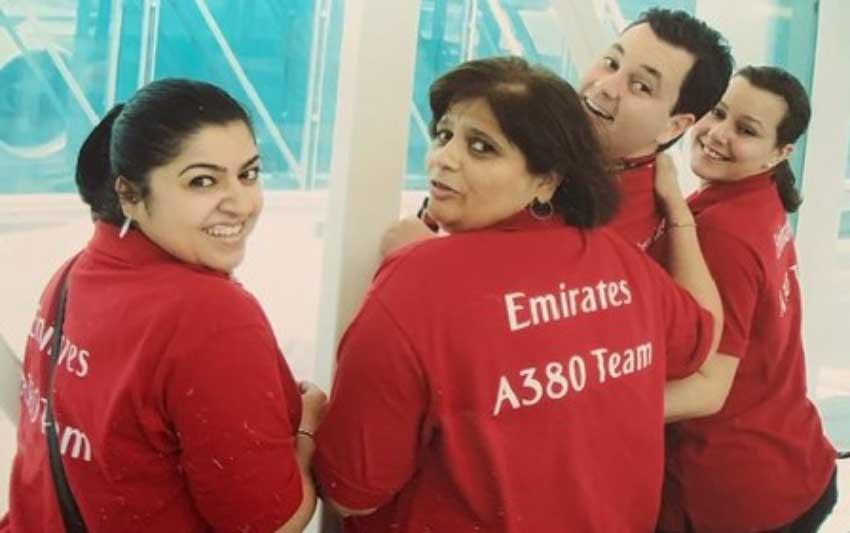 (4)How did your professional life begin? I'd like to hear about your major milestones in the corporate and the airline industry? At nineteen years of age I started to work at Richard Pieris as a Sales girl, possibly the pioneering departmental store in Sri Lanka at the time. It is here that I met my future husband too! Loved the job as it was fun to meet different types of customers even for brief chats besides the regular sales work. People seemed to have time back then! Not long after, there was news of a new airline called Air Lanka being ready to be launched. My then fiancé and I both decided on applying for work there, upon the advice of my uncle who was already at Air Ceylon at the time. His advice was to apply for a ground handling job. So my father and I drafted an application for a ground handling agent. I still remember my father escorting me and coaching me for the interview which was held by officials from Singapore Airlines. I first started off work as a boarding gate /checking agent. I was also a part of the inaugural ground team of Air Lanka in 1979. This was the beginning of my thirty-seven-year aviation career that eventually led to my retirement as Divisional Vice President at Emirate Airlines.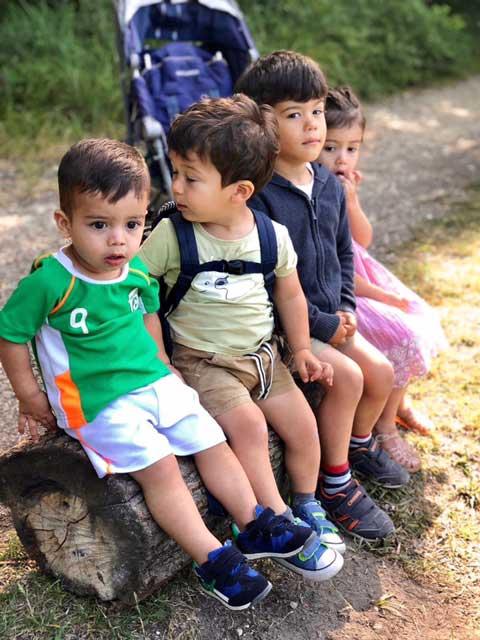 (5)It is amazing to see you start from an entry level job and working your way up to become a former Divisional Vice President of Emirates. What important things did you learn especially by working from ground up? I was very passionate about the work I did and it always came straight from the heart. I went out of my way to help others and always stayed loyal to my employer (even now). The best time of my career was when I was a check-in agent or load controller doing manual weight and balance sheets for an aircraft. I got to know the nature of the business and how important customer satisfaction was for the business. There is so much empathy and attention that goes into the needs and requirements of our customers. Safety standards and processes were just as important. I enjoyed every bit of this stage of my career. It also helped me later on in my career as I understood the business better. I worked under great leaders such as Maurice Flanagan, Tim Clark, Mohammed Mattar and when in Colombo, Tissa Bibile. I saw Emirates changing aviation. I was honored to work in Dubai. I believe that it was Emirates that made Dubai the great city it is today. It was truly empowering to be a part of something so big and impactful. Emirates has been at the helm of the industry, transforming the global aviation sector. The focus was always customer care, modern technology, ease in doing business and state of the art infrastructure. In 2008, we opened the world's biggest single airline Terminal three and concourse two. Subsequently Concourse three which is home to the A380 was also opened. I was privileged to be VP for Emirates Airports Services - Dubai at the time.
(6)As an individual who received a global work experience, how important do you think it is for the youth to seek global educational or vocational experiences? Do you feel that the government should extensively support in giving economically limited yet deserving individuals such opportunities? To have global experiences is brilliant as you bring in a whole different perspective. Working alongside other nationalities and cultures alone is good exposure. I believe that an employee loan program, is a great way to enhance the exposure and experience needed among our local work talent. I recall handing over such opportunities to Sri Lankans during my work. For instance this one time, approximately fifty employees from Sri Lankan Airlines were mobilized to Dubai, who absorbed great experiences and later went on to advance in their careers. In my opinion such programs should be encouraged.
(7)After spending years creating a memorable career, now you are a happy mother and a grandmother spending some quality time back here in this beautiful island. What's the experience like? I am a proud Sri Lankan who is loving every bit of her retirement. Simple chores like cooking, gardening and cleaning the beach are usually the main highlights. Visiting places I haven't visited before and doing things that I wouldn't usually dream of doing, keeps we wanting a new day. I try to live by an old Emirates advertisement that is phrased "when was the last time you did something for the first time?" Two of my three children live abroad with their families and all my grandchildren live overseas as well. Although, it's been a while since I have seen them, I continue to stay positive, as I know it will soon be the time to get on a plane again!
I am aware your heart is connected to suburban Sri Lanka. I'd like to hear your thoughts? I currently reside in the outskirts of Colombo where the people are mainly the fisher folk, with wonderful family values. Their daily hardships of life show on their faces, yet they're so persevering with such an incredible energy. The women are so bright and hopeful, and they are not afraid to dream! Politics and cricket are my favorite topics which I discuss with them and they will tell you exactly how they feel about both! It's always a remarkable experience.