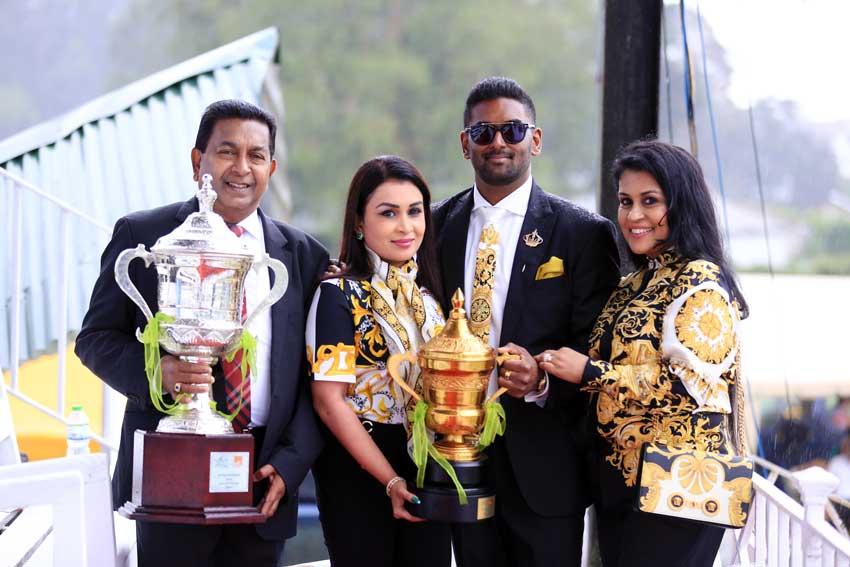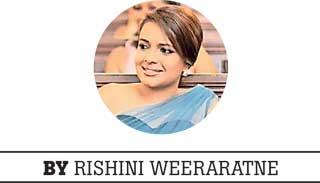 Jayaratne is a household name that has revolutionized equestrian sports in Sri Lanka. Siblings, Nishara and Hasanga, spent much of their childhood at the Nuwara Eliya Racecourse. Countless, Easter and Summer holidays, were spent learning the ABCs of horse riding and horse racing. Today, the dynamic duo is leading the way and making history in Sri Lanka by being the only siblings to win the highest number of horse races in the island. They ended the festive season in Nuwara Eliya, a fortnight ago, walking away with the coveted Governor's Cup. I caught up with Nishara and Hasanga in their parent's cozy holiday bungalow, nestled in the luscious green hills of Nuwara Eliya, shortly after their grand season finale at the races. Sipping on a cup of warm chamomile tea, we admired the Governor's Cup trophy perched on their grandfather's calamander dining table, and spent the first half an hour delightfully looking at carefully preserved old family albums; home to decades of horse racing memories.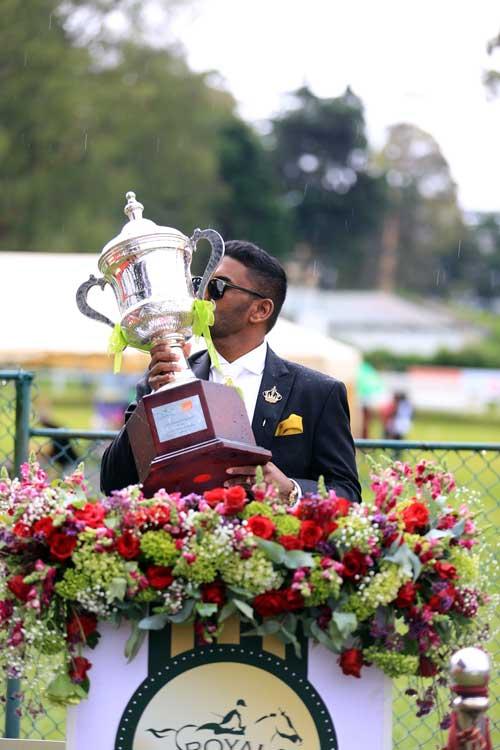 Hasanga Jayaratne, an alumnus of Colombo International School and the prestigious University of Warwick, UK, holds an MSc. in Innovation and Entrepreneurship, and a BEng. in Engineering Business Management. He's an Executive Director of Jayaratne Group of Companies and Co-Founder and Executive Director of PetMart; a curated boutique pet retail store featuring a range of high-end pet food, accessories and treats from Germany. Nishara Jayaratne, an alumna of St. Bridget's Convent, Colombo and Stafford International School, holds an LLB (Hons.) Degree from the University of Kent, UK, and is a State Counsel at the Attorney General's Department, Sri Lanka. She is also the Coordinating Secretary to the Attorney General, and is an Acting Additional Secretary Legal to H.E. President Gotabaya Rajapaksa. Successful, good-looking, intelligent and ambitious, the two Jayaratne siblings are geared to continue their family success story in Sri Lanka and across the region.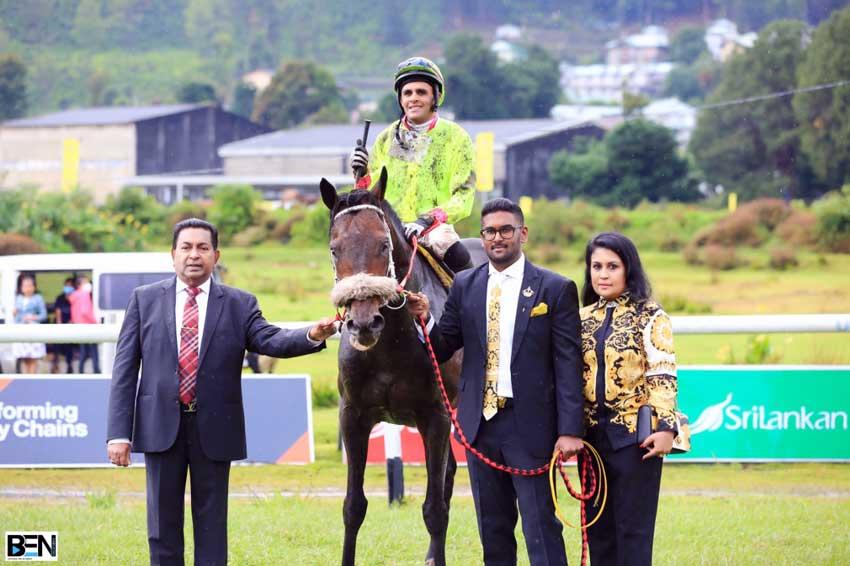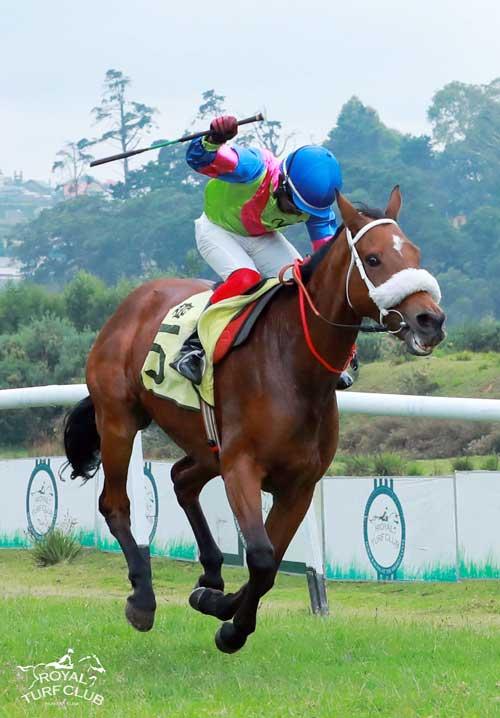 Hasanga, share with us in brief the history of Jayaratne Stables and Jayaratne Farms? Jayaratne Stables was established in 1999. In April 1999, my father and I attended the Horse Races during a family holiday in Nuwara Eliya. We were both instantly fascinated, having witnessed horse racing in Sri Lanka for the first time. Over the years, several reputed, high-profile owners have participated at the races, but they have all been short-lived. Most don't continue the sport; they engage for a few years and swiftly move on. My father, Gamini, was determined to weave a success story in the industry. The Jayaratne Stables celebrated its twenty-second-year anniversary recently. We purchased our first horse, a thoroughbred named Dancing Brave, from Mr. Gamini Kodituwakku. Our initial purchases were all via local horse breeders. At the turn of the new millennium, my father decided it would be best to add a collection of race horses to our stables from India. With this purchase also started my father's journey in the horse racing circuit in India. He was the only registered Sri Lankan horse owner at the prestigious Mahalakshmi Racecourse in Mumbai.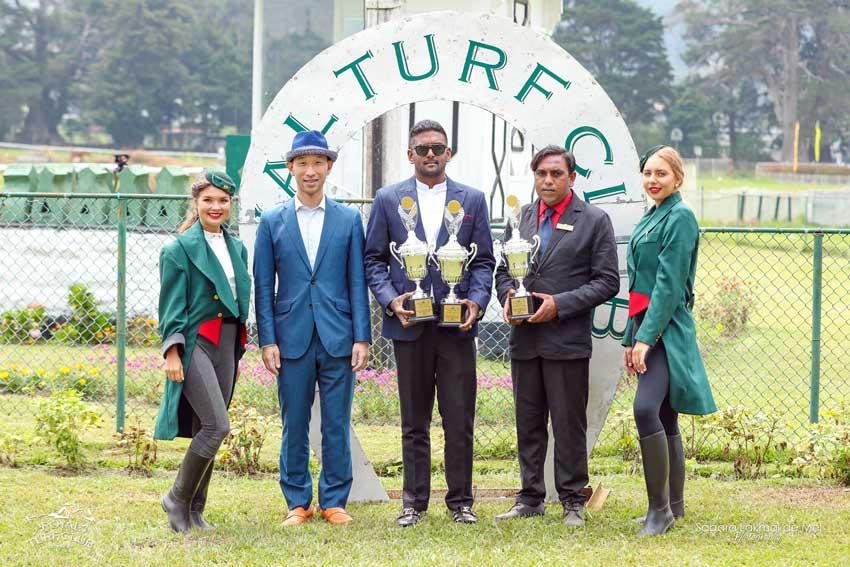 At present we own eight race horses at our stables in Nuwara Eliya and twenty-five horses at our farm in Dambulla. Our Stables in Nuwara Eliya are situated within the Nuwara Eliya Racecourse premises. The Nuwara Eliya Racecourse and Racetrack is the only surviving race course in Sri Lanka. It is also the only racetrack in the world to be positioned at such a high altitude. At our horse farm located in Dambulla, we manage the only horse breeding farm in Sri Lanka, and we also have a Horse-Riding Centre; Forest Park.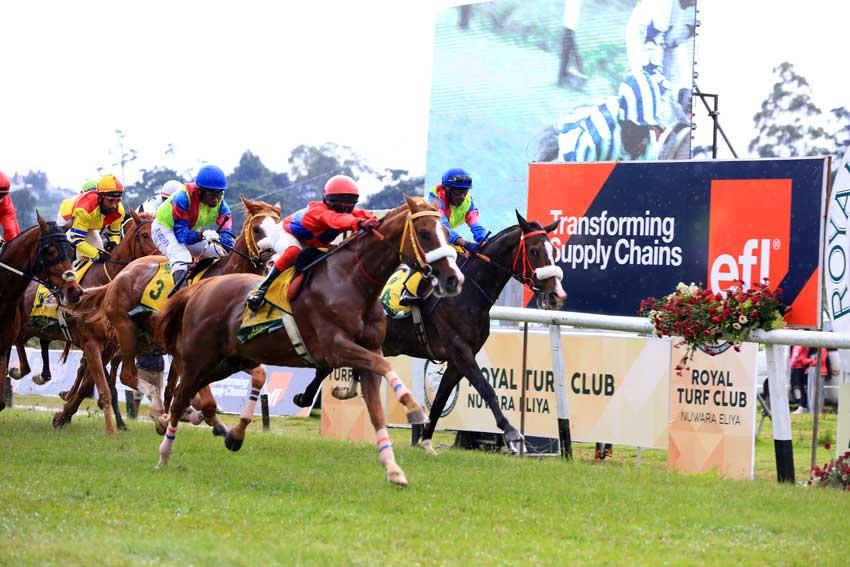 Nishara, do you enter all the family-owned horses for the races each year? Yes, all our horses compete at the races under different graded races. There are multiple graded races on every race day, from Class One to Class Five, hence there's a total of five races on any given day. Horses are placed into different classes according to a rating system which they earn throughout their career. All the top-rated horses take part in Class One races. My horse "Café Coffee" has won the coveted Governor's Cup two years in a row; in 2011 and 2012. Two of my horses competed this year and had two close victories, however, eventually being placed as runners up.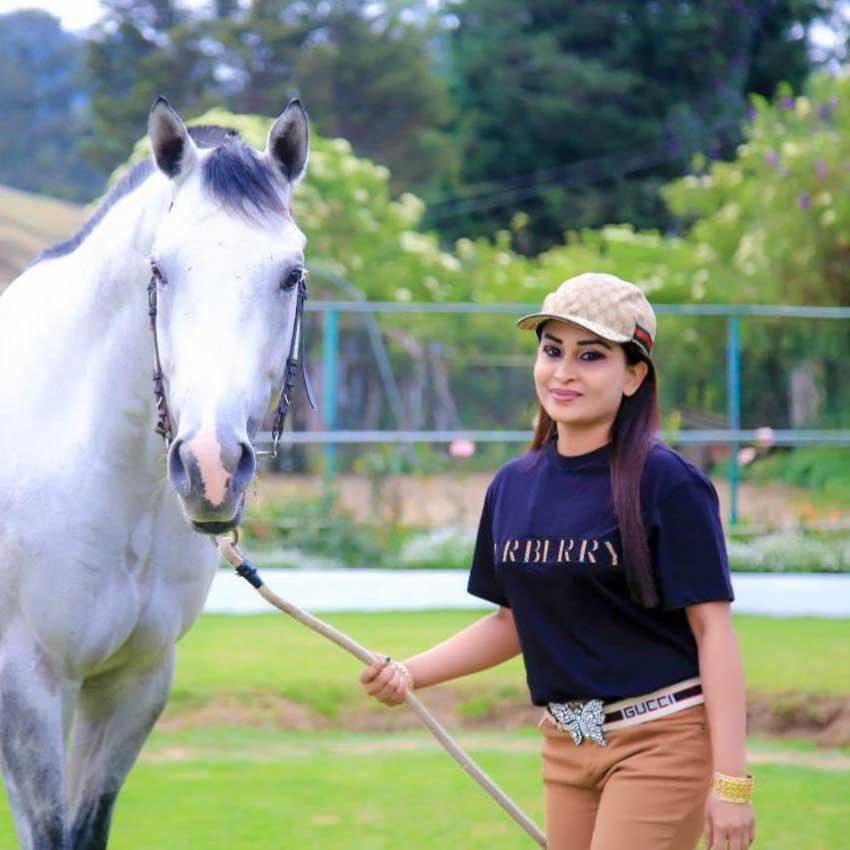 Hasanga, how many family-owned horses won at the races this year? There were three racing meets this April season, and out of a combined fifteen events we won six races, making us the number one stables of the season. As a result, our trainer, Mr S. Selvarathnam, is now ranked as a 'Champion Trainer.' I must use this opportunity to say thank you to him and our entire team who work tirelessly throughout the year. Furthermore, this year our stables also won the most prestigious race in the Sri Lankan racing calendar; The Governor's Cup. This event is run over a distance of 1800m and the best horses in the country compete in this race. The event has a history spanning over one hundred and fifty years, and is a very difficult race to win. We also managed to win the coveted Queens Cup this year, considered the next best race after the Governor's Cup. A spectacular double victory for us! My parent's horse 'Western Wind" won the Governor's Cup and my horse, 'Another Ace' won the Queens Cup. Both horses were piloted by Indian Jockey, Mr. K. Vivek. In the twenty-two years our family has been active in the industry, we have won the Governor's Cup five times and we have won the Queen's Cup countless number of times.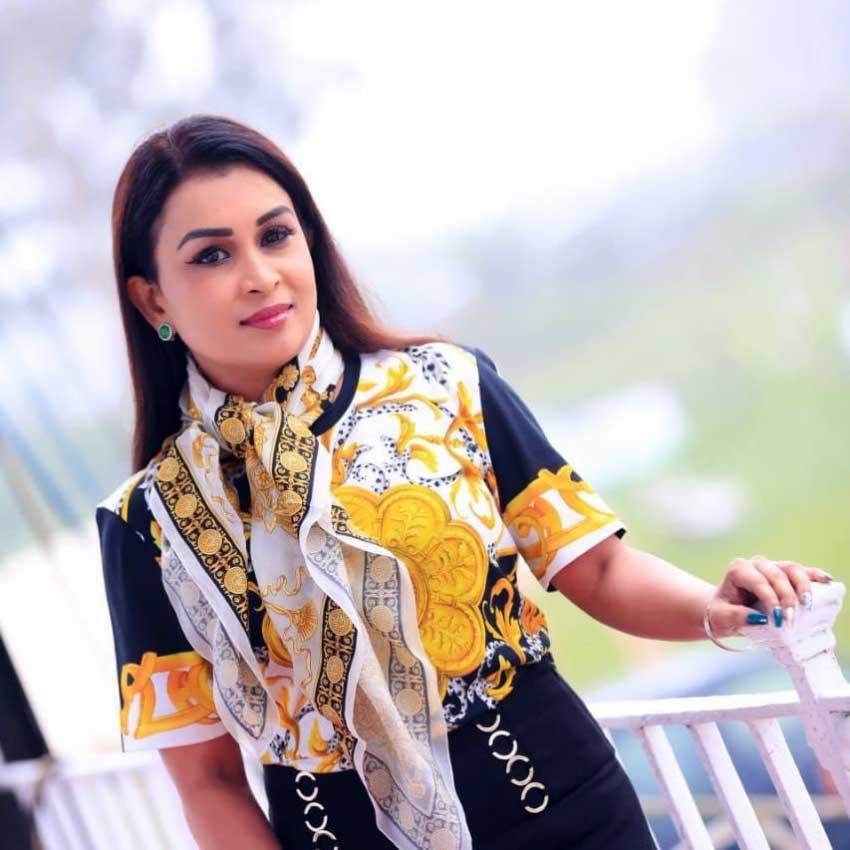 Where did you both learn to ride? We initially started riding in Nuwara Eliya, but mastered the craft at our farm in Dambulla.
Nishara, are the Jockeys all from Sri Lanka? No, unfortunately not. As the industry in Sri Lanka hasn't developed much over the years, many experienced, trained jockeys migrate overseas in order to earn a better income. Hence, for most of the premier events we fly down qualified, top-ranking jockeys from India to ride our horses.
Hasanga, do you remember the first Horse you were gifted? Of course! Helen of Troy, was gifted to me by my father when I was around eleven years old. She won me several trophies and competed at multiple races over the years. She was beautiful.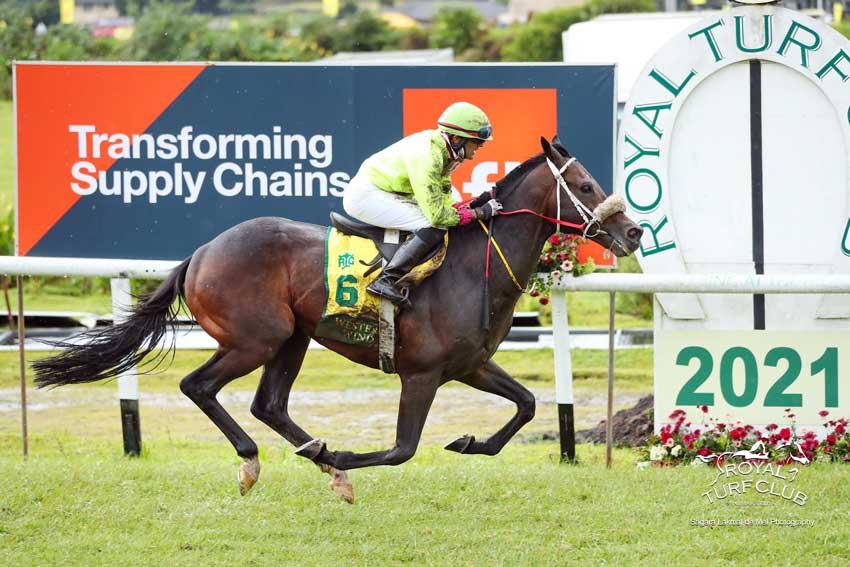 Hasanga, do you follow other international Horse Races? Yes, I closely follow several international racing events. I keep a close eye on the Indian racing circuit. Horse Racing is very popular in India and we have several friends in India who are owners, trainers or jockeys, hence it's exciting to watch how they perform at each event. I also watch the racing in Dubai. Dubai hosts the annual Dubai World Cup, and it is the most expensive race in the world, with a winning purse exceeding US $10 million. Saudi Arabia recently launched their version doubling the winning stakes. The best horses from all over the world are flown in on special cargo flights to take part in these multimillion dollar racing events. I also watch the Royal Ascot events in the UK and the Triple Crown races in the U.S.
Nishara, you are always immaculately dressed at the Races, and you often win the Best Dressed Award and the Best Hat Award. Who designs your outfits each year? I usually purchase my entire wardrobe for the season from London. There are a few millineries in London that I frequently make purchases from, however, Harrods in London is a firm favourite when it comes to securing the right hat or fascinator for the season. Some seasons I have also worn hats designed by Charini Suriyage.
Nishara and Hasanga, which international events have you both attended? We have attended several over the years. However, our favourite events include the annual Indian Derby in February, the Indian Turf Invitation Cup in March, the Dubai World Cup Race, and of course the Royal Ascot Races, UK. We use to attend the Royal Ascot Races regularly whilst studying in the UK.
Hasanga, for how many years have you been a member of the Sri Lanka Turf Club? We joined Sri Lanka Turf Club in 1999 and continue to be a part of it even after the management of the race course was taken over in 2016, by a new company.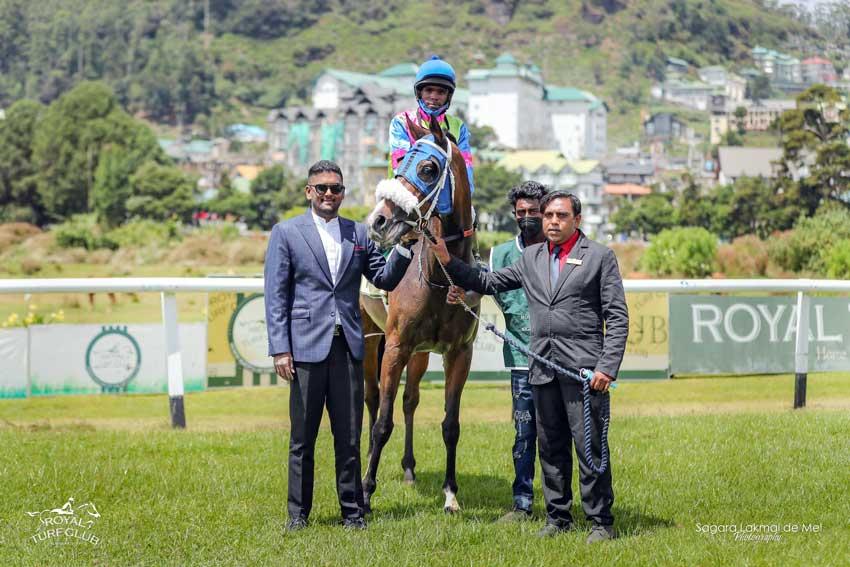 If either of you were to take over as President of the Turf Club how would you further develop the sport in Sri Lanka? If horse racing is to develop in Sri Lanka, many new owners and corporate sponsors need to come on board with the sport. We also need to attract investment in order to upgrade the existing facilities, and to also build a second racetrack in close proximity to Colombo or the Bandaranayake International Airport. This would give the sport more international publicity and make the events more accessible. The racetrack in Nuwara Eliya is a huge tourist attraction and it also provides jobs to many local families, both directly and indirectly. Hence, a world class race course in Sri Lanka would easily grab the attention of neighboring countries and attract foreigners to participate at the local races.