---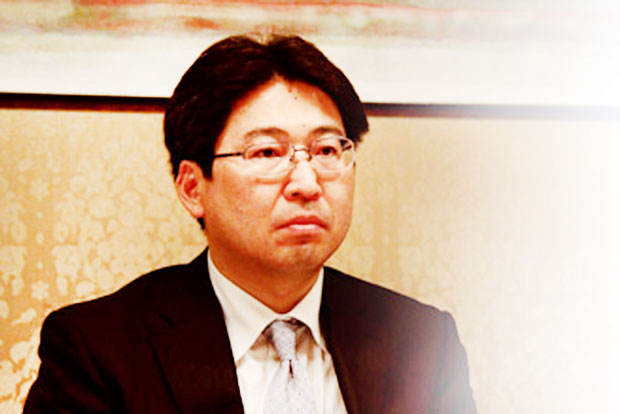 Sri Lanka, a country strategically positioned in the Indian Ocean, is well in the spheres of attention of the world powers.
China, on the one hand, has linked up with Sri Lanka for Strategic Partnership Cooperation.
Envisaged here is the collaboration for China's Belt and Road Initiative that seeks to enhance greater connectivity with the rest of the world.
Against the backdrop, there is the emerging ally of the United States, India, Japan and some other western nations to counterbalance power over the world's crucial sea lanes that bestride Sri Lanka in the Indian Ocean region. These sea lanes account for trading in a bulk of the world's high value items such as fuel, motor vehicles and electronic items.
As such, the country is in the spotlight as the world' economic powers pursue super power goals. These countries leave no stone unturned in their diplomatic efforts to stop Sri Lanka from being driven to the sphere of dominance of each other.
In an interactive session with a group of journalists from the countries with strategic positioning in the Indian Ocean, Japanese Professor Shin Kawashima of Tokyo University speaks about his country's perspective on the Indian Ocean policy. Here are his views to the questions raised by the journalists:
Excerpts:
Q: Whenever the Japanese leaders visit Sri Lanka or any other country for that matter, they stress on the free and open Indo-pacific policy. What does it really mean?
A: At first, the Trump administration of the United States does not pay strong attention to this area. As you know, the Obama administration showed some cooperation for this area in the fields of economy and security.
In fact, US President Barak Obama requested Japanese Prime Minister Shinzo Abe to make a new network of security. Abe visited Australia many times. Abe had strong ties with Indian Prime Minister Narendra Modi. In economic field, Abe and other leaders pursued Transpacific Partnership (TPP).
These were done for multi-lateral cooperation in these areas. The intention was to keep the present norm and to counter China. However, US President Donald Trump does not pay attention to such a multilateral network.
Trump is basically for bilateral cooperation with Japan and so son. Actually, he also has mentioned "India-Pacific," but nobody knows the contents of "India-Pacific." India has also proposed such Indo-pacific policy. That is all to keep the norm and to counter Chinese expansion.
Q: Here, China says categorically that it is pursuing only economic interests. Then, why are other countries so worried about it?

A: If Chinese expansion is only for commercial purposes, there will be no problem. It is perfectly alright then.
However, Chinese aim is to combine economy with security. More than ten years ago, the Chinese government distinguished between the two.
Now, there is combination of the two. Abe knows it, but he proposed a new policy on China, that is not the cooperation on security field, but on economic field with China.
If the Chinese expansion is only for commercial purposes, there will be no problem. It is perfectly alright then. However, Chinese aim is to combine economy with security. More than ten years ago, the Chinese government distinguished between the two. Now, there is a combination of the two
Q: How do you support your argument that China combines economy with security matters?
A: The President Xi also said that China utilizes economic power for its diplomacy. And I had the opportunity of interviewing many Chinese officials and scholars. It is simple. Originally China set the purpose of foreign policy on economic development itself, but in about ten years ago, China changed it to sovereignty, security and economic development
Q: You visited Sri Lanka earlier. According to your meetings with the Sri Lankan leaders, what is their attitude towards your policy?
A: I understand that Sri Lanka is feeling the need to strike a balance between India and China.
When I went to Sri Lanka two years ago, I understood that Sri Lanka faced some threats from India. India has bigger power in this region, so Sri Lanka's perception was understandable. Japan can inject some form of balance between the two. The United States isn't so positive here to do anything in this point. Also, Japan cannot provide big aid or assistance to Sri Lanka, like China. Therefore, it is natural for Sri Lanka to approach China. Sri Lanka can maintain the balance. It is not a problem. Sri Lanka should remain alert to the Chinese attitudes.
China's attitude towards Nepal is changing strongly after the earthquake.
Q: In what way is it happening?
A: Originally, China was not so aggressive to Nepal. China was paying attention to India's attitude towards Nepal. When the earthquake happened, India supported Nepal so much, but China found that there were rooms that China could support to Nepal. It is a great chance for China.
China is a later addition to the super power status. It is natural for China to adopt such policies.

Q: Actually, China has invested a lot of money in Asia and Africa. China argues that it has legitimate right to protect these investments. How do you see it?
A: If China has invested in economic projects, it is not a problem. China has a lot of money. Japan also welcomes Chinese investments. But, Chinese enterprises that join the foreign projects are mostly state-owned.