---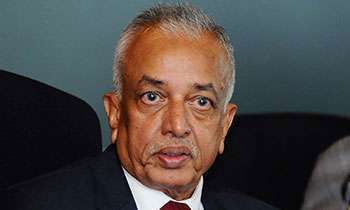 Development Strategies and International Trade Minister Malik Samarawickrama said yesterday further import cuts would not be necessary unless there was a sharp rise in fuel prices in the global market.
Mr. Samarawickrama told Daily Mirror that things appeared to have stabilized at the moment.
Asked about his recent visit to Bangladesh, he said he explored the possibility of developing the apparel industry for the benefit of both countries. For example, he pointed out that Bangladeshi apparels such as Jeans and T-shirts could be warehoused in Sri Lanka for re-export after some form of value addition.
"There are opportunities to this effect. We held talks with those involved in the apparel industry in Bangladesh. There will be a delegation coming here to explore the possibilities that exist here," he said.
He said Sri Lanka could be used as a hub for Bangladeshi products to be exported to foreign markets after value addition.
Asked about opportunities that exist in Bangladesh, he said Sri Lankans could seek investment opportunities in that country in areas such as construction, energy and rubber products. (Kelum Bandara)