---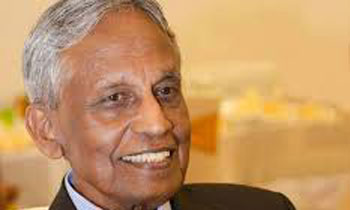 The state of emergency would remain for as long as President Maithripala Sirisena decides to revoke it upon his return to the country on March 17, Presidential Secretary Austin Fernando said yesterday.
Mr Fernando said the President, in his proclamation of the enforcement of emergency regulations, did not refer to a deadline.
"When questioned at the time the President and Prime Minister Ranil Wickremesinghe met with the heads of diplomatic missions, the President said it would be for one week, and it should have lapsed by the midnight of March 13. Yet, in terms of the law, the President himself should revoke the Gazette notification, which he has to do, only while in Sri Lanka. So, we have to wait for his return. Until such time, the state of emergency will remain," he said.
Mr Fernando said the state of emergency had no impact on public life. (Kelum Bandara)