---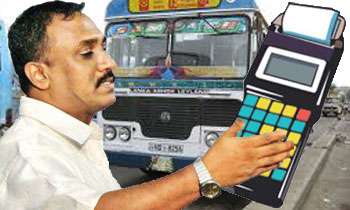 The Lanka Private Bus Owners' Association (LPBOA) today demanded at least a 10 percent of bus fare hike following the depreciation of the rupee against the US dollars.
Speaking to the Daily Mirror, LPBOA Chairman Gemunu Wijeratne said the depreciation of rupee had direct impact on the private bus operators.
"Due to the depreciation of the rupee, maintenance cost of buses have gone up. This has a direct impact on the prices of spare parts and the import price of bus units." he said.
Bus tyres, tubes, engine oil, spare parts and even the import prices of a bus had been increased, he said.
Government should take measures to control the situation or otherwise should be allowed to increase bus fares with immediate effect," he said.
"When importing buses, a price of a unit had been increased by Rs.150,000 or Rs.200,000," he said.
Annual bus fare increment would be calculated by the National Transport Commission (NTC)and it will be announced on July 1st annually. Mr. Wijeratne said that he hoped the annual fare revision will be calculated after considering the depreciation of rupee value.(Chaturanga Samarawickrama)