---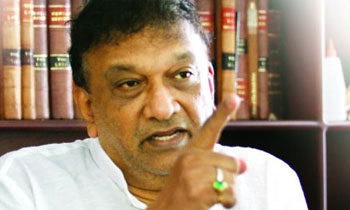 House Leader Lakshman Kiriella today said that a resolution should be brought in parliament and Buddhists should apologise to the Muslims in connection with the violence in Digana and Teldeniya.
He told parliament that the state intelligence services had collapsed resulting in the violence in Digana and Teldeniya.
"This situation was created by some outsiders. Police were aware about the people who came there from other areas. Even we got to know about them. But the police higher-ups were kept in the dark about the impending violence," the minister said.
He said Buddhist and Muslim Religious leaders in the area had agreed to settle the matter amicably while businessmen of both communities had agreed to pay compensation to the victimised families but some people who had arrived from other areas had provoked the people and this led to a communal clash.
He said compensation would be paid to those affected and for damaged property. (Ajith Siriwardana and Yohan Perera)