---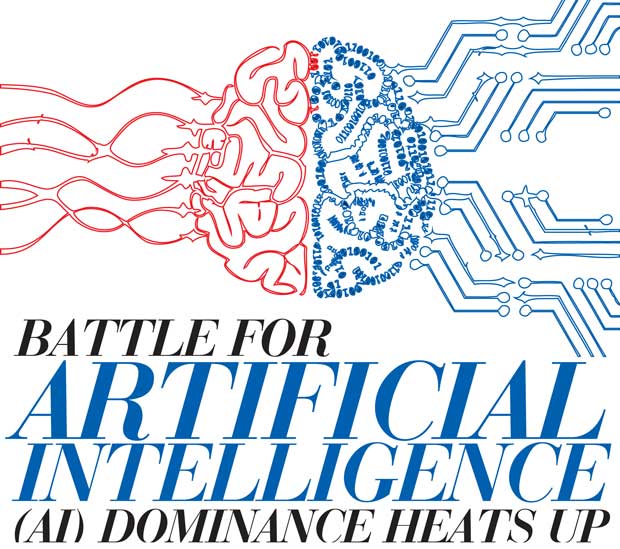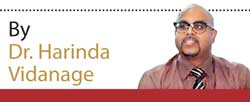 The primary thrust among global commentators last week was on dissecting and analysing the State of the Union address delivered by President Donald Trump. He tried to reach out to an American public exhausted by divisive politics and a waning faith in the American dream. The general sense was that it was a half-hearted call for unity. The focus of this column is on a global disruption in technology that is having a major impact on national and international security thinking, the role of Artificial Intelligence (AI) in the 21st Century.

America's competitive edge has been its unrivalled technological superiority that made it the 20th century powerhouse leading to an unprecedented industrial growth helmed by American innovation. Cyber systems have become the key growth area in the 21st century. Be it for trade, services or for defence purposes. AI has been a topic of discussion among computer science communities and was somewhat popularized by the Hollywood film industry, the Terminator Franchise being the pinnacle of this techno popular culture.
AI has become an integral aspect of defence research and development agendas of great powers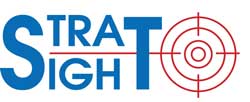 Ever since the emergence of the big data revolution powered by increased number of devices that are connected to the internet that we identify as Internet of Things (IoTs) originating from smart cellular phone is currently dispersed across myriad products of consumer electronics, Artificial Intelligence has become a key driver of this dispersion.

Thus there is a resurgence in Artificial Intelligence adaptation across the board. With significant advances in data collection, computing power, and algorithms has aided to sustain AI growth. The simple theory is that Big Data has become the food that AI consumes, more food in the supply chain stronger and smarter the AI evolves into.
Increasingly, AI has become an integral aspect of defence research and development agendas of great powers, there is clearly an emerging race for AI dominance in the security environment. AI and international relations merge when AI is rapidly influencing significant every aspect of human life. Thus it will expand the economic and security capabilities of nation states that manage to harness the power of AI. This will lead to a re-imagining the ways in which we think about global politics and distribution of power.

What AI enables is for computer systems the ability to perform functions typically associated with the human mind. Computer systems are already performing functions typically associated with human mind. From IBM, Amazon, Google to Baidu global information giants are deploying AI to perform a multitude of functions.

Secondly, increasing sensory capacity of devices, predictive capacity of security technologies, increasing facial recognition. Thirdly they perform prescriptive
Cyber systems have become the key growth area in the 21st century
China needs AI's capability for a wider integration of different services
Sheer calculating power of AI helps defence industry to create smart weapon
roles where IBM Watson is a classic example of medical treatment and information sharing.

According to global consultancy and research giant McKinsey, venture capital funding in the Artificial Intelligence industry has grown from $589 million in 2012 to over $5 billion in 2016. McKinsey projections are that by 2025 AI applications will reach $127 billion. Thus great powers are racing in two fronts to dominate the AI industry, one is an economic one where more innovation and research will provide more economic gains. Second, is purely in the strategic dimension that encompasses, efficient adoption of AI technologies into strategic communications, military modernization and doctrinal upgrades.

What is more important to this article is the fourth role AI is playing which is systems integration. The sheer calculating power of AI is helping defence industry to create smart weapons and counter measures systems that do not require human mediation to act. Thus driving us into an entirely new security environment. States will be compelled to use better AI to increase ability of war fighting and prevailing.
Big Data has become the food that AI consumes, more food in the supply chain stronger and smarter the AI
evolves into
Analysts call this the second cold war, with United States, China and Russia engrossed in a competition to advance, adopt and successfully integrate AI into their economic and security architectures. In July 2017 China's State council unveiled a major policy document, it was titled, 'The Next Generation Artificial Intelligence Development Plan'. The objective was to set up a domestic artificial intelligence industry worth nearly US$150 billion in the coming years, and to make China the hub of AI innovation by 2030.

President Xi Jinping, addressing the 19th National Congress of the party called for major advances in technologies that could be embedded in the Chinese economy to engineer growth and he stressed the importance of modernization of the Chinese armed forces, under his leadership he has added two more services to the military structure. Namely, the Strategic support forces and the Rocket forces, mainly focusing on Cyber operations and missile systems development.
From IBM, Amazon, Google to Baidu global information giants are deploying AI to perform a multitude of functions
Thus what China needs in AI is capability for a wider integration of the different services. Projections by defence analysts claim if the current level of automation of the Chinese defence industry is maintained into the next decade, the country will produce thrice as much as military ordnance than it does now.

China has systematically managed to increase its spending on technology research and development both in the civilian and military sectors. In 2016 Chinese spending growth on innovation hit the double digit mark accounting for 1.57 trillion Yuan, little over 2% of total GDP.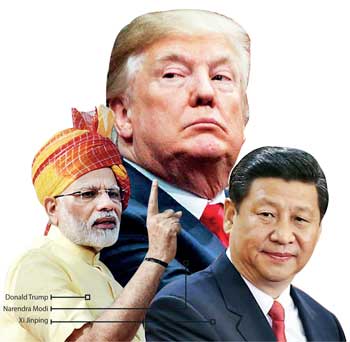 In the meantime, American security experts lament that America First policy of Trump did not reflect America first in the Artificial Intelligence industry. A key reason is that while countries like China and even India are systematically putting more money on scientific research and development. Trump administration's 2018 budget request painted a sorry picture by cutting more than 10% from levels of allocations in 2016.

With Artificial intelligence becoming more and more integrated into weapons systems in global militaries, it has become the focus of a battle for supremacy. Trump seems reluctant to talk much about technological innovation compared to contemporary global leaders such as President Putin, President Xi and Prime Minister Modi.

On 1 September 2017, President Putin addressing an open class session for science students in Yaroslav proclaimed, "The future belongs to artificial intelligence'', his argument was whoever mastersed this realm would lead the world in the 21st century. PM Modi has been spearheading his own vision of technologically-advanced India. Late last year India's largest public-sector bank, The State Bank of India, unveiled its plans to use AI for its integrated platform. India unveiled 'Lakshmi', its first humanoid bank assistant attached to City Union bank of Chennai, success of a home-grown research project in a Coimbatore lab powered by a complex AI.

In Sri Lanka conversations on International Affairs, Strategy, diplomacy, economic growth and technology still take place mostly in isolated silos. Hardly do these sectors intersect, the future of 21st Century's education and knowledge would be on multi-disciplinary studies. Globally this is the way forward, for many in Sri Lanka the topic of AI would be a mere computer science silo, yet it is a key fundamental of ongoing global disruptions that are producing economic and political transformations.

The first wave of cyber political developments are already unfolding from fake news, cyber disinformation to cyber weaponization. The strategic connotations of the AI revolution is still unfolding. There is a sheer necessity to sustain some level of understanding of these processes. Do we in Sri Lanka, understand the implications of AI coordinated attacks, which can launch real world weapons and cyber weapons as nations are seeking to develop AI that can detect enemy attacks and respond minus the lag that human computation will take.

Thus innovations in weaponized AI will be a major factor in tomorrow's military modernization agenda. Sri Lanka's security establishments, research programs and strategic discussions should focus more on the emerging AI revolution as it's creating a wave of social and global disruptions that is forcing States to abandon established structures to readjust and recalibrate their technological orientation while being in a coherent strategic framework.

The writer is the Director - Bandaranaike Centre for International Studies (BCIS)