---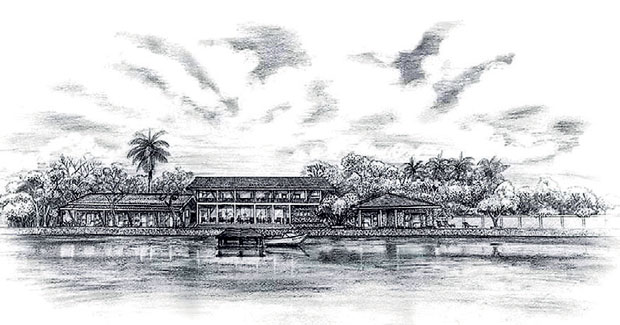 Welikala Holdings ( Pvt) Ltd will soon open their 55-room four-star deluxe property, Arie Lagoon in the scenic fishing village Thalahena, Negombo.
Built on five and a half acres of beautifully landscaped lagoon front gardens with an investment in excess of rupees one Billion, the property offers high quality facilities and comforts one requires to relax and rejuvenate the mind and body like never before.
This unique water front property has four different types of tastefully designed and decorated spacious accommodation which include five suites, states Lakshman Welikala, Chairman of the property. Conveniently located in close proximity to the Colombo Airport, the property is also a 30 minute drive from Colombo on the express way.
Arie Lagoon also consists of two swimming pools one of which is with an infinity edge, conference /banquet hall which could accommodate 300 guests, an exclusive wine lounge, two specialty restaurants, wellness spa, gymnasium etc. Having direct access to both sea and lagoon on either side will undoubtedly give added advantage to the property.
"Our primary objective is to offer our valued guests a distinctly different and unique experience and to feel they have got more than value for their money, after all that is what genuine and warm Sri Lankan hospitality is all about," Welikala said.