---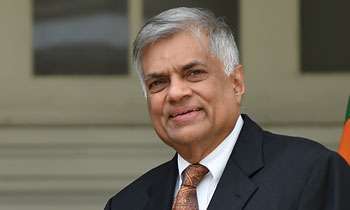 Prime Minister Ranil Wickremesinghe said yesterday, that in January, he would make a statement in Parliament on the appointment of the Cabinet of Ministers.
Referring to media reports on the President striking off names of some MPs from the list sent to him, the Prime Minister said he had not sent the name of Vijith Wijithamuni de Soysa to the President.
"It was sad to see these reports in the media yesterday. I think Mr. De Soysa will be able to collect a large sum of money in the form of compensation if he files action against the media which published the false reports. There are other MPs who could do the same," he said.
He said he will make a statement in the House on how the Cabinet was appointed.
The Prime Minister proposed a debate in Parliament on what he described as the 'black media' and said he would reveal information about it. "I may have to name some of the media which happen to be the offenders," he said.
The Prime Minister referred to the recent political crisis and said his government could not give concessions to people through the 2019 budget which was to be presented on November 5 because of the turmoil that was set off on October 26. (Yohan Perera and Ajith Siriwardana)