---
The number of passenger vessels calling at the Port of Colombo has increased. According to the recent reports, during the month of March 2016, 11 super luxury passenger vessels have called at the passenger terminal and other terminals of the Port of Colombo. Among them were MV Cosalam Inosa, MV Costa Neoriviera, MV Island Sky, MV Rotterdam, MV Pacific Princess, MV Aida Bella Amesterdam, MV Europa – 2, MV Aurora and MV Mein Chiff.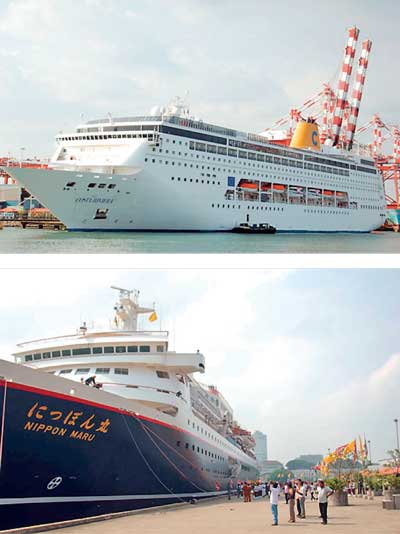 The Sri Lanka Ports Authority (SLPA) has extended all services required to the local agents of these shipping lines towards timely facilitations in this regard as well. Thousands of school children visiting the Port of Colombo daily have also been able to observe the arrival of these luxury passenger liners at the port.
The present government has by now created, introduced and implemented a number of fruitful programmes to attract tourists and travellers to Sri Lanka from around the world. The government has also launched several programmes to extend facilitation to them.
Under the guidance of Ports and Shipping Minister Arjuna Ranathunga, all necessary instructions have been extended directly by SLPA Chairman Dammika Ranathunga and all officers and staffs at the operations, navigation, logistics, engineering, security and other divisions are implementing these instructions efficiently in order to extend a productive service at the SLPA around the clock.
With the dawn of 2016, so far, 21 passenger vessels have called at the Port of Colombo. More passenger lines are scheduled to call at the port during the next months of the year.