---
Ruili Airlines (DR, Kunming Changshui) has applied to the Civil Aviation Administration of China (CAAC) to extend its operations into the international market, China Aviation Daily reported.
Under its current permit, Ruili Airlines can offer cargo and passenger services within China, Hong Kong, Macau and Taiwan. The application is under public review until February 13.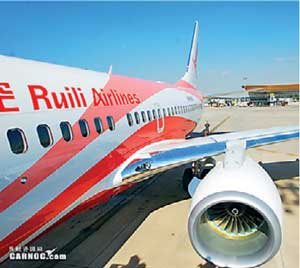 Ruili Chairman Ma Zhanwei is reported as saying that the Chinese regional airline is considering flights to London and
North America.
It will be recalled that Ruili finalised an order with Boeing (BOE, Chicago O'Hare) for six B787-9s in July 2016. These will supplement its existing fleet of six B737-700s and three B737-800s with which it serves 23 destinations throughout China.