---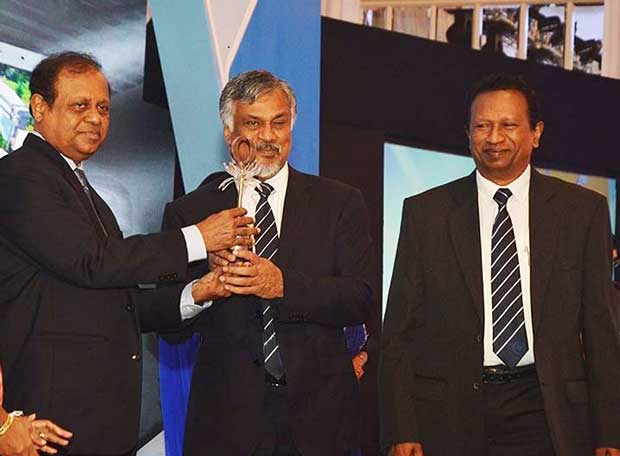 At the 22nd Sri Lanka National Quality Awards 2016 presentation ceremony, CINEC Campus was presented with a Special Award by the Sri Lanka Standards Institution (SLSI) in recognition of CINEC winning the Global Performance Excellence awards administered by the Asia Pacific Quality Organisation and also for the achievement of winning the National Quality Award for five consecutive years.
The Sri Lanka National Quality Awards is organised every year by the SLSI, the national standards body of Sri Lanka, in order to recognize the business excellence of Sri Lankan organisations.
The National Quality Awards recognize the quality excellence based on the world-renowned Malcolm Baldrige model. It is judged by a panel of industry experts/business leaders against in-depth scoring criteria covering seven key areas namely leadership, strategic planning, customer focus, measurement, analysis and knowledge management, workforce engagement, operational focus and results.
Gracing this occasion was President Maithripala Sirisena as the chief guest and Science, Technology and Research Minister Sunil Premajayantha, State Minister Lakshman Seneviratne and many other senior government officials.
The award was received by CINEC President Capt. Ajith Peiris and Senior Director Quality and Administration Ranjana Punchihewa.
Speaking of this achievement Capt. Peiris stated, "We are proud to receive this prestigious award, which is a result of the strength of teamwork and operational excellence carried out in all our activities. This award also reinforces our undisputed leadership in the industry as an institution that consistently delivers quality education.
Our commitment and dedication to upholding premium standards in quality has always been part of our mandate and has been something we have done since our inception. It is therefore the employees of CINEC that play a major role in bringing the organisation to this level.
We contribute this achievement to the management team and all the staff of CINEC and the senior director quality and his members in the Quality Department for their continuous efforts to maintain the quality standards at CINEC."
The CINEC campus established in 1990 has branches in Nugegoda, Trincomalee and Jaffna. It caters to over 20,000 students annually, who follow over 185 study and training programmes, all leading to highly sought-after opportunities of employment in the fields of maritime, engineering, information technology, logistics and transportation, aviation and vocational training.