---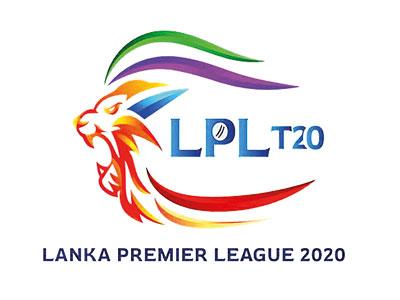 With exactly three weeks to go before the start of the Lanka Premier League (LPL), organisers are like deer caught in the headlights: There is no Government clearance yet to host the tournament.
SLC has sent a list of 140 names including foreign players, production crew and other stakeholders, for visa clearance. However, the Sunday Times can confirm there has been no approval yet. The five-team event is scheduled to start on November 21 in Hambantota where the first leg of matches is expected to be played. The second leg will be in Pallekele.
Strict health guidelines also previously postponed the tournament, originally fixed for August. The sudden spike in infections countrywide – with positive cases surpassing 10,000 by Friday – has strengthened reservations of the health authorities against holding sports events, even if it means playing under stringent rules. But this is not how it's done in other parts of the world.
Visitors to Sri Lanka must undergo a 14-day strict quarantine in complete isolation in a hotel room. Health authorities had, however, earlier agreed to allow cricketers to resume training after the eighth day of arrival.
"We are in the dark," said a Sri Lanka Cricket (SLC) official. "The production crew should be here by November 3 to complete quarantine. That leaves them just three days to organise everything. The players should be here by November 7 in order to play. We are really frustrated by how health authorities have responded to this."
With the Sri Lanka national team due to travel to South Africa for a two-match Test series soon after the LPL is completed, there's no chance of pushing it back further and cricket authorities are desperate for a Government go-ahead to host an event that everyone, including players, are eager for.
Cricket is being played across the world in a bio-secure environment, adhering to health regulations. Why, ask many, is the Sri Lankan health sector being so "stubborn" when other nations are successfully playing cricket?
England – one of the worst affected by COVID-19 with over 965,000 cases and nearly 46,000 deaths – defied all odds to resume international cricket, hosting West Indies in June/July in a bio-bubble. This was followed by the Pakistan and Australia tours.
England allowed tourists to train during the 14-day quarantine period in a complete bio-secure environment. The Indian Premier League (IPL) is currently in full swing in UAE adhering to health guidelines that include everyone involved being tested every fifth day.
All Indian players and support staff underwent two COVID-19 RT-PCR tests, 24 hours apart, a week before joining the 14-day quarantine period with their respective teams in India. They had to return negative for COVID-19 at least five times before they started training in the UAE and subsequently were tested every fifth day during the IPL. All overseas players and support staff were subjected to two COVID-19 RT-PCR tests before flying into the UAE. If not, then the same 14-day quarantine period and two negative tests to be able to fly to the UAE.
"Cricket is being played in a very secure environment with no spectators and all those involved will be in a bubble right throughout the tournament, leaving no room for outside contacts. It's a very safe environment," an official said, even urging President Gotabaya Rajapaksa to get involved. "If we can conduct an election and give permission to organise a book fair, I don't understand why they are turning their backs on cricket."
Sri Lanka last played a series against West Indies in February and all their international assignments so far have been put off due to the global viral outbreak which has had a drastic impact on cricket board's finances.