---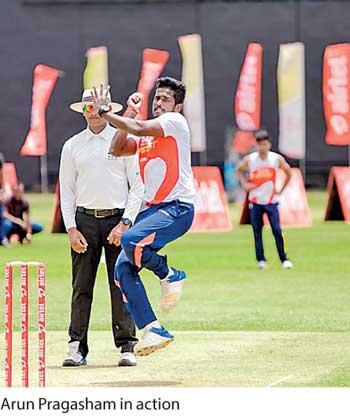 Sri Lanka's fastest pace bowling prodigy Arun Pragasham has been selected to play in the Ottawa Club Cricket Circuit, representing the Nepean Cricket Club (NCC) in Canada.

Following his debut on Airtel Sri Lanka's Fastest, Arun currently plays for the Moors Sports Club clocking in an average bowling speed of 139kmh and is now eager to gain invaluable experience during his upcoming four-month stint within the Ottawa Club Cricket Circuit.

The young fast bowler began his journey towards fame with Airtel Sri Lanka's Fastest as part of the 145 selected out of the 10,000 initial applicants from around the island.

After the inaugural selection, the top 45 fastest bowlers were selected for a second-round which included coaching camps and one-on-one sessions with Airtel's Coaching Team comprising of Lasith Malinga together with Chaminda Vaas, Hashan Tilakaratne and Upul Chandana.

Arun came in third place from the Over-19 category.

NCC is known for its structural development and behaviour in and off the field, has debuted more than 100 players and has over 35 active players representing them every year.