---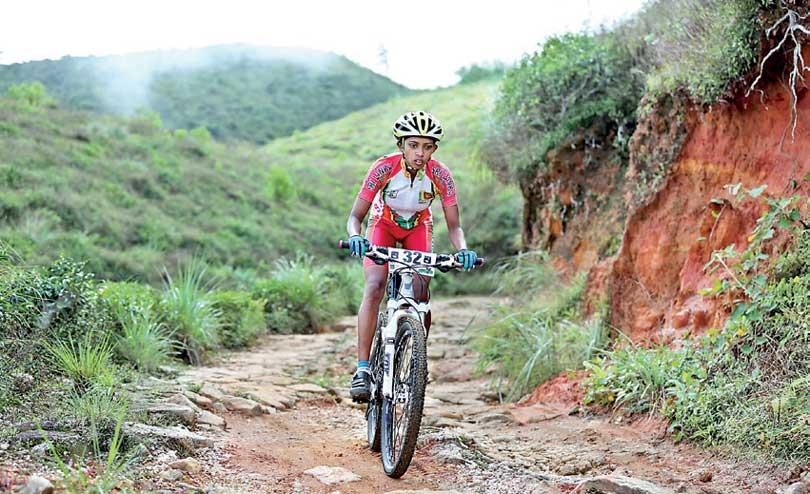 Biking for all is a phenomenon globally acknowledged
By Susil Premalal
The Mountain Biking Association of Sri Lanka (MBA) keeping in line with the World Cycling Body's objective of making biking more people friendly aims to make use of off-road tracks in Colombo and the hill country to promote touring.

'Biking for all' is a phenomenon globally acknowledged by the United Nations (UN) as one of the millennium year challenges and successfully pursued by international cycling associations and clubs.

"Hence we have decided to support UCI's 'biking for all' project and make cycling a greener and people friendly sport in Sri Lanka and have proposed to the Sports Ministry to approve off road tracks at Water's Edge (in Battaramulla) and in the hill country where families can enjoy outdoor cycling and training on off road natural tracks," said MBA President Amal Suriyage who was instrumental in introducing mountain biking as a sport back in 2002.

"We introduced mountain biking in the year 2002 staging the Colombo Super Cross and couple of other events for teenagers which ultimately blossomed into full-fledged sport in Sri Lanka."

"We went the distance and brought the sport to a level playing platform in the South Asian region and at its peak in the pre-2017 era we were on par with the leaders in this off-road discipline," said Suriyage lamenting the fact that Sri Lanka finished second runners-up at the South Asian Games (SAG) in Kathmandu, Nepal in cycling.