---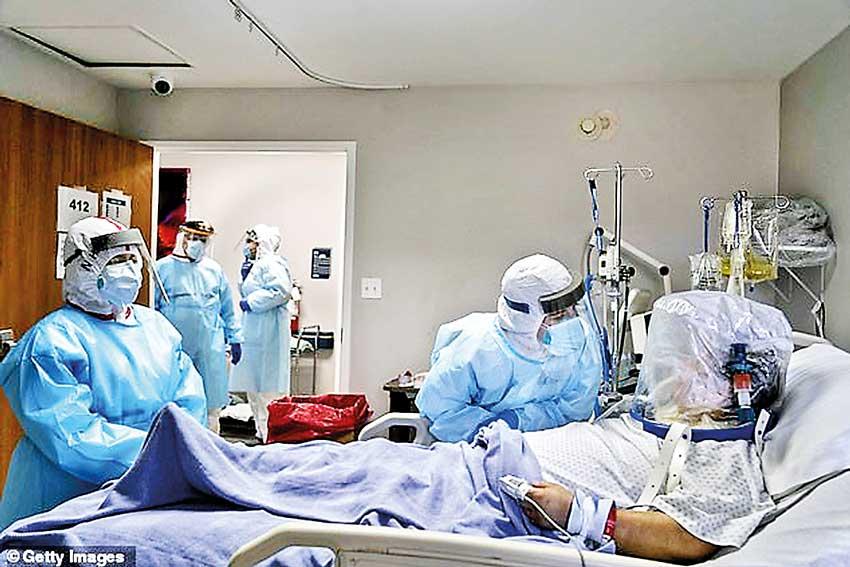 Deaths from the coronavirus in the US have topped 1,000 for the fifth day in a row.

According to data from the COVID Tracking Project, 1,172 deaths were reported on Saturday.

A total of 1,308 were reported for Thursday, 1,529 for Wednesday, 1,447 for Tuesday and 1,121 for Monday.

Wednesday marked the biggest single-day increase in coronavirus-related deaths for the US since May.

The grim data comes just days after the Centers for Disease Control and Prevention (CDC) predicted that the coronavirus death toll in the US could rise to 182,000 by
late August.

That means that over the course of one month roughly 30,000 Americans could die from COVID-19, the disease caused by the virus, according to the internal document first obtained by
Yahoo News.

In the report, researchers also forecast a spike in fatalities of between 5,000 and 11,000 during the week of August 15 to August 22.

Huge studies this summer aim to prove which of several experimental COVID-19 vaccines are safe and effective.

For all the promises of the US stockpiling millions of doses, the hard truth: Even if a vaccine is declared safe and effective by year's end, there won't be enough for everyone who wants it right away - especially as most potential vaccines require two doses.
US, (Daily Mail),
3 August 2020
---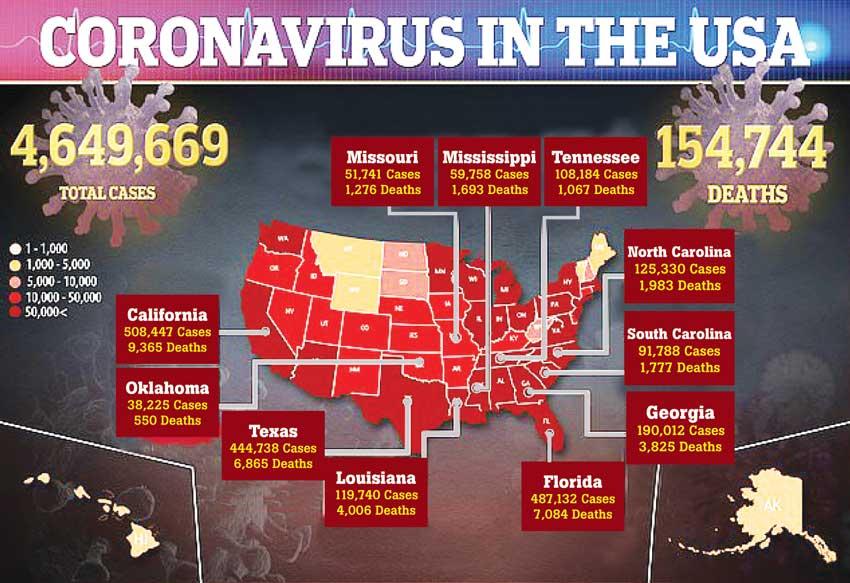 Global virus cases top 18 million
MELBOURNE, (AFP), 3 August 2020 - At least 18,011,763 cases have now been registered as the pandemic's rate of infection continues to accelerate.

Six months after the World Health Organisation declared a global emergency, the virus has killed more than 687,000 people since it first emerged in China late last year, according to an AFP tally compiled from official sources.

Fresh clusters have been reported in countries that had previously brought their outbreaks under control, forcing governments to reimpose lockdown measures despite worries over further economic fallout.