---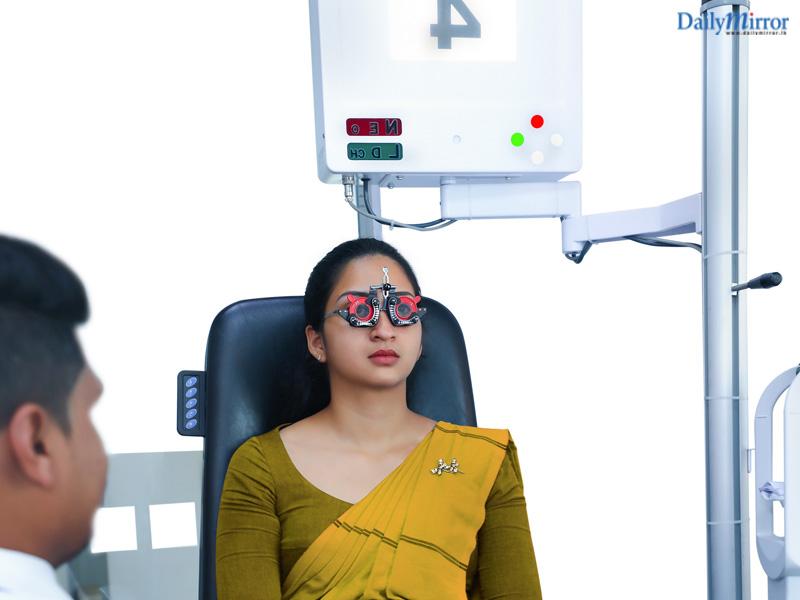 Vision Care, Sri Lanka's pioneering eye care service provider, is marking World Diabetes Day by bringing attention to the importance of regular eye testing to avoid various eye complications caused by diabetes and safeguard one's existing vision.

People with diabetes have an increased risk of developing a number of serious health problems. Consistently high blood glucose levels can lead to serious diseases affecting the heart and blood vessels, eyes, kidneys, nerves and teeth. On the occasion of World Diabetes Day, Vision Care aims to highlight the fact that around one-third of all people with diabetes suffer from diabetic retinopathy, which is the most common diabetic eye disease and known to be a leading cause of vision loss in working adults. Diabetic retinopathy occurs as a direct result of chronic hyperglycemia (high blood glucose). Diabetic Macular Edema (DME) is the most common cause of vision loss in people with diabetic retinopathy. High blood sugar control and conditions such as high blood pressure increase the risk of blindness for people with DME. Diabetes is also known to be one of the risk factors that cause cataracts, the clouding of the normally clear lens of a person's eye; glaucoma, the eye condition where abnormally high pressure in a person's eyes damages the optic nerve, as well as dry eye conditions which can have mild or occasionally severe symptoms.
Vision Care's Diabetic Retinopathy Assessment helps identify a number of complications and includes vision check, eye pressure test, fundus photography, OCT eye test and vision field test. The assessment is carried out by Vision Care's experienced optometry professional using state-of-the-art equipment. On completion of this assessment, based on the results, Vision Care can provide the patient with prescription glasses, contact lenses or sunglasses and also direct the patient to a doctor for further treatment, if required. Regular diabetic retinopathy assessments are important so that the patient is aware of the condition of their eyes. Early detection helps the patient to take necessary precautions and treatments.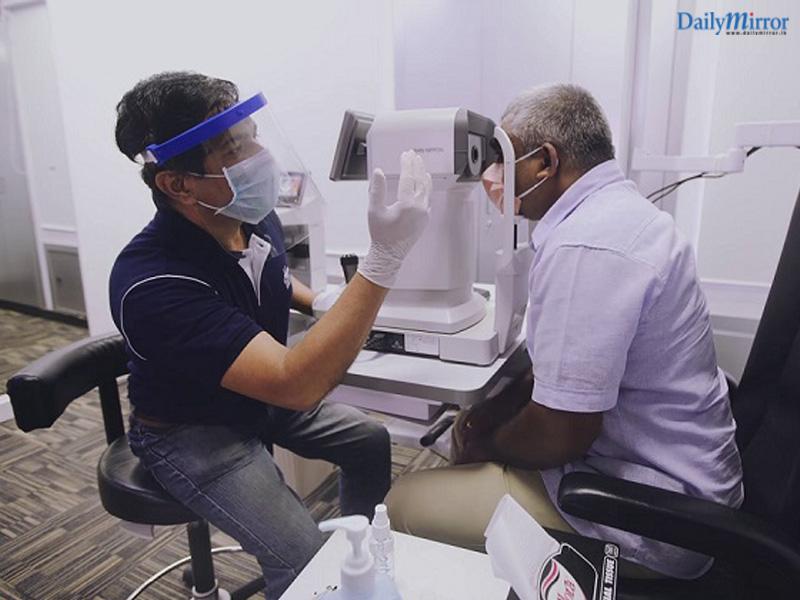 Vision Care is a company that always gives priority to the health and well-being of its valued customers, employees and the general public. The Vision Care Head Office and all branches have been maintaining the highest standards in safety and hygiene based on the strict guidelines set by the Ministry of Health and other relevant government authorities to combat the COVID-19 pandemic.

Vision Care has pioneered the technological revolution in eye care in Sri Lanka with high quality eye examination with diagnostic tests, eye testing, spectacles and sunglasses, contact lenses, hearing aids and hearing testing. It has also pioneered the introduction of the best range of eyewear brands recognised globally to the local market. High quality, high precision contact lenses, optical and ophthalmic products are available at all outlets. Vision Care customers are able to choose from a wide array of top global brands for frames and sunglasses such as Michael Kors, Emporio Armani, Giorgio Armani, Vogue, Ray-Ban, Coach, Boss, Carrera, Polaroid, Bvlgari, Versace, Oakley and many others.