---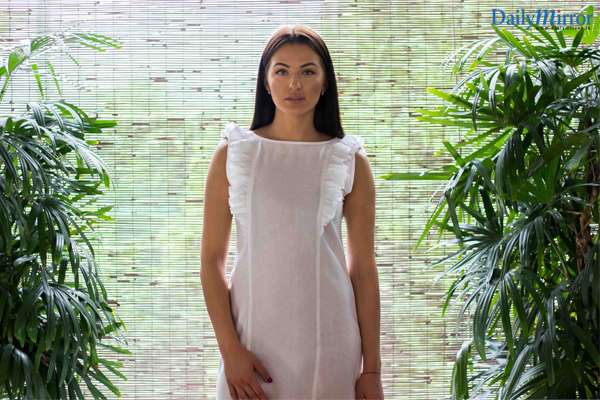 Tropic Of Linen,Sri Lanka's go-to boutique for luxury island-wear is hosting its first ever festive 'Pop-up Paradise' market on Sunday,2 December, at their flagship store in Colombo 07.
An event with a conscience, Pop-Up Paradise aims to stay true to the spirit of the season of giving, by bringing together mission-driven vendors and consumers from the community. The market will host an artfully curated range of local merchants recognised for both, social consciousness as well as excellence in wares.
Ever since its inception in 2007, Tropic Of Linen has consistently offered its clientele an ever-evolving collection of high-quality linen wear for men and women seeking both comfort and style. A collection which satisfies the sartorial taste buds of both the contemporary style-seeker as well as the more classic aficionado, Tropic Of Linen holds true to its promise of delivering 'a taste of island living.'
Owner of Tropic Of Linen, Minha Akram, is excited to be hosting a platform that will allow budding entrepreneurs to showcase their festive offerings. "As a home-grown, Sri Lankan brand ourselves, we are equally passionate about supporting others in this collective mission for a greater good. We hope that the appeal of shopping local for interesting seasonal finds will attract customers to 'Pop-Up Paradise'. In the long term, we would really like to see that more shoppers are supporting local, small businesses."
Featuring a total ofsix entrepreneurs – who are established locally as sustainably sourced businesses aiming to support the local economy and build community resilience. Pop-Up Paradise will have some delightfully innovative local brands onboard, and promises a shopping experience that will truly uphold the goodness of the season.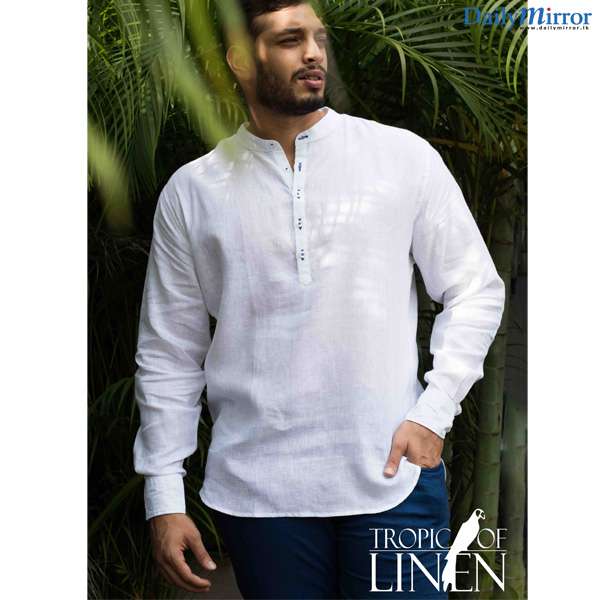 Musaco – A small brand with a big heart, Musaco will bring to the market their signature 100% banana fibre products, all of which are handmade by women and men with disabilities from the village of Kegalle. Their exquisite range of handcrafted pieces include household products from coasters to room dividers, handy accessories such as pouches and bottle carriers, and many more. The natural banana fibres used in the creation of Musaco's products are extracted in an eco-friendly, chemical-free process, from tree trunks usually discarded after fruit pickings – a philosophy that not just uplifts a marginalised community but revives the environment as well.
Booteek - A social enterprise that aims to link underprivileged women in Sri Lanka with the rest of the world by marketing products handmade by them, all of the stunning and vibrant products -bags, quilts, home accessories, kids finger puppets and more- on sale by Booteek are produced by a collective of special needs children, mothers, and other women from Sri Lanka's low-income bracket who hope to create a sustainable livelihood for themselves. Booteek has more recently also produce a range of up-cycled wrapping paper and reuseable paper totes, made by a team of young adults with special needs.
Bake A Wish – Every market needs a goodies stand, and Bake A Wish will be satisfying every sweet tooth there is with some of their most mouth-watering cakes, cookies, and treats. Queen baker bee SuulaliGunatissa, uses curd as a base for the majority of her cakes' frostings and also incorporates local fruit such as narang and starfruit in her decadent menu of cakes and desserts. In addition to some popular favourites, Bake A Wish will also be debuting a new assortment of delectables made especially for the season.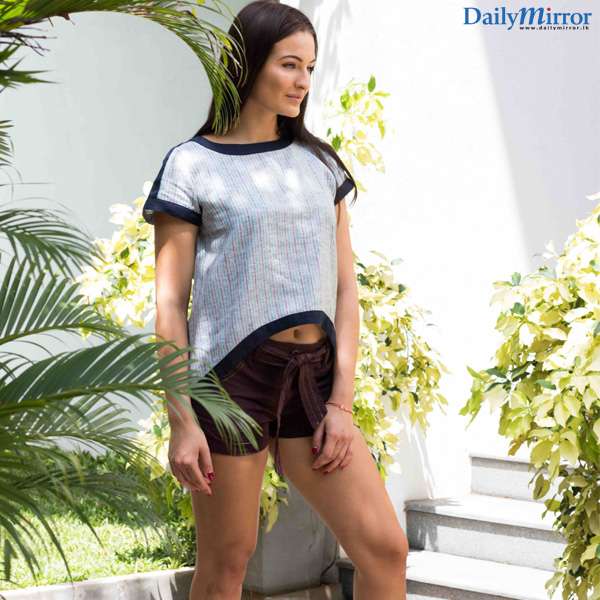 Re Live - Colombo's best kept secret for home-grown, handmade bath and body products will also make their wares available for sale at Pop-Up Paradise. From body melts to massage bars, lip balms and scrubs, to hair and body butters, Re Live products are all 100% vegan, cruelty free, and sourced in the most pure form possible. Unlike most commercial merchandise, Re Live does not dilute their products, and offers high-quality goods providing much-needed nourishment for skin and hair.
Boxes by Ethnicity – For the loved one that has everything, nothing says a present well thought-out more than personalised, curated gift boxes. Featuring a mix of locally sourced products, each box holds between five and eight products – a mix of food, drink, personal and beauty care, and even household products, each designed to a unique theme. Boxes by Ethnicity's 'Tea Lover's Box' for instance, is an entire care package of home-grown tea, bee's honey, love cake/date cake, a mug, and coasters. The 'Batta Box' keeps the little ones happy with its contents of playdoh, hand puppets, soap, cookies, bookmarks, and even a book on Sri Lankan history. Boxes of Ethnicity has compiled several more themed boxes to suit every whim, all of which will be made available for purchase at Pop-Up Paradise.
The Silk Body – Everyone loves a spot of pampering, and The Silk Body allows for all the indulgence, with none of the guilt. Each product in their range of body scrubs and exfoliating products are all 100% organic, made with natural and organically grown Sri Lankan ingredients- each of which hold wonderful health benefits. Designed to maximize on the benefits of aromatherapy with a perfect blend of essential oils to heal the skin and create overall well-being, The Silk Body products promise to leave your skin feeling smooth, hydrated and rejuvenated.
Sārka – Jewellery is always a hot favourite during the gift-giving season, but unique, yet versatile pieces are often hard to come by. Sārka will be marking their presence at Pop-Up Paradise with a visually stunning collection of ethnic style jewellery and accessories. The traditional elegance of these statement pieces will complement any look, from a saree to that evening cocktail dress.
'Pop-Up Paradise'will take place on Sunday 2 December from 10am to 7pmat Tropic of Linen's flagship store at No.1, Wijerama Mawatha, Colombo 7.