---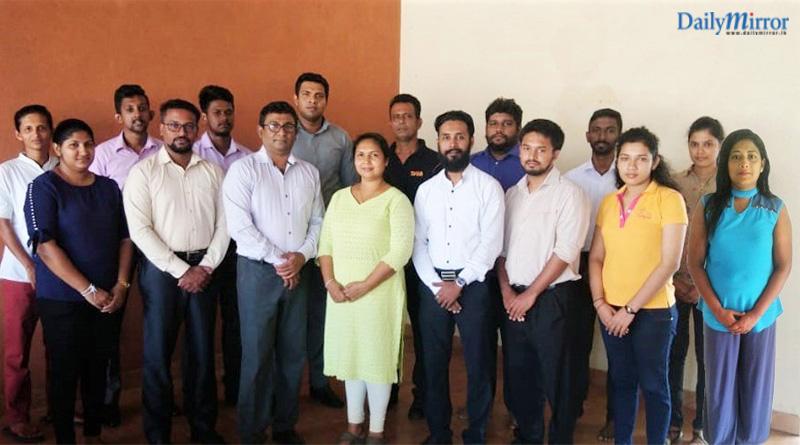 Texonic Information Systems (Pvt) Ltd., will launch the latest version of its Hotel Management ERP System at the Hotel Show at the BMICH on November 12, 2019. The Sapro Hotel Management ERP is platform which integrates different hospitality verticals in public, private or hybrid cloud and is already in use by a number of prestigious hotel properties in Sri Lanka and the Maldives. The new version with enhanced features is being launched to mark the 10th Anniversary of the product.

Sapro is a product of Texonic Information Systems (Pvt) Ltd., formed in 1998 (www.ticti.com) with a group of IT professionals and consultants focused on providing hospitality, CTI (Computer-Telephony Integration) and retail solutions.

Chaminda Senarathne, CEO/ Director of Texonic Information Systems (Pvt) Ltd., spoke about the company's flagship product. "The Sapro HM ERP is a powerful hospitality platform that is designed to efficiently administer all common functions for any hotel or resort. The platform is well matured as the company started 20 years ago as a hotel system integrator, when there was a huge vacuum in the industry without a total solution. We are the only HM ERP provider with 25+ modules and hotel system integrator in Sri Lanka. We are the NEC solution partner Singapore to cater to the asia-pacific and asian markets. Soon Sapro will be introduced to the African continent. Currently we serve happy customers in Sri Lanka, Singapore, Maldives, Myanmar, Thailand and Sierra Leone. We are very proud of the fact that all Cinnamon hotels and resorts use our integration solutions since 1999. It is one of our biggest success stories," he added.

The latest version is a platform for hotel management, travel agents, corporates & individuals, suppliers, financial institutions, Educational institutions to manage their properties with features for enhanced B2B facilities.

"Among the major benefits of the new Sapro product is that there is no investment up-front but only a sign-up and monthly fee. Easy to implement, it requires no servers and by accessing the internet the property can be managed from anywhere in the world. It has a 100% GUI and is a user friendly solution that is fully responsive and supports any OS and device including smart mobile phone, tablet PC, laptop and desktop," Senarathne said.

Sapro is backed by a 24 x 7 online support from Texonic Information Systems (Pvt) Ltd. It has a video user guide for self-training and is fully customisable.

"This is a total solution for hotels incorporating front office, back office. You can manage in-house operations including reservations, check-in, billing, check-out, night audit, reports and many other related modules. It has an automated sales engine, links the hotel's special rates with travel agents and will immediately update to all Travel Agents, all special offers and rate changes."

The Sapro HM ERP platform also has features for Travel agents, Corporates and Individuals. It can search hotels by country and by city, check availability and allow hotels to show rates and make bookings.

Sapro have solutions for financial institutions to promote their credit card offers; for suppliers who offer all kinds of products and services; and even for educational institutions to promote training, for manpower supply and to view and apply for career opportunities.

"The Sapro Dashboard also features arrivals, stay-overs and departures, room status, booking source display in both figures and graphs. It even features express check-in and check-out using face recognition."
"We invite all valued customers and partners of the hospitality industry to visit Stall No. A52 at the Hotel Show at the BMICH from 12th to 14th November, and gain a first-hand experience of the ease of operation of the latest release," Senarathne concluded.