---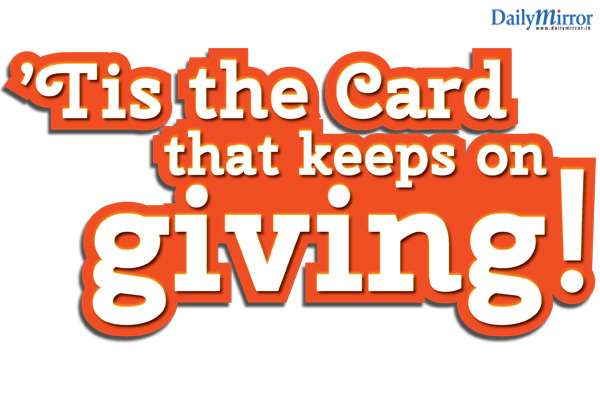 SampathCards,the card that keeps on giving, has dialed up the festivities this holiday season with aneven more amazing mix of discounts and privileges.
Sampath Mastercard, Visa Credit Cardholders and Sampath Bank American Express Credit Cardmembers will be able to indulge in the best that the season has to offer with the savings of up to 50% on offer at over 1,500 partner outlets around the island. From the trendiest looks to idyllic holidays to gourmet treats to home essentials and everything in between, SampathCards has got it all covered to help cardholders create unforgettable experiences for their loved ones and themselves.
"At SampathCards, we continue to redefine Sri Lanka's payment cards landscape and indulge our cardholders with a host of unparalleled deals, benefits and privileges all year round. Thanking them for giving us the opportunity to serve them day in and day out, we are delighted to present an even more amazing array of offers this festive season. We look forward to seeing our cardholders avail the deals on offer and have a memorable festive season with their loved ones," said Mr. Kusal De Silva, Head ofCard Centre, Remittances & Bank Notes Operations, Sampath Bank PLC.
"Cardholders have always viewed SampathCards as the card that keeps on giving all through the year. Going beyond providing a wide array of credit cards with an exceptional range of services, we have always focused on offering them the biggest and best deals," said Mr.Darshin Pathinayake, Senior Manager - Card Marketing, Remittances, KPO & Bank Notes Operations, Sampath Bank PLC. "Continuing to delight them year after year, we are excited to offer greater discounts at more merchant partners across a wider selection of categories during this festive season. We invite them to avail the discounts on offer and ring in the season with their friends and family."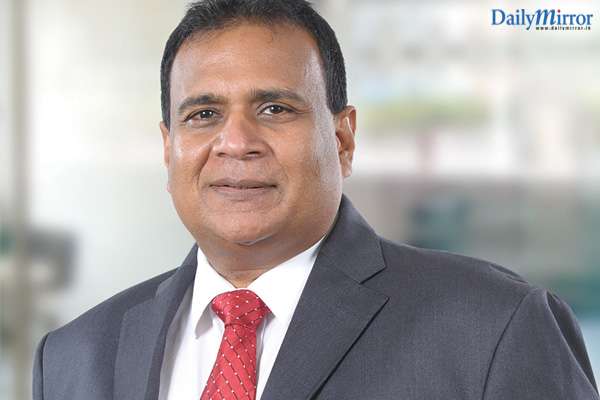 Mr. Kusal De Silva, Head of Card Centre, Remittances & Bank Notes Operations, Sampath Bank PLC
Cardholders can refresh their wardrobes and up their style quotient with the discounts of up to 25% on offer at leading fashion and retail outlets such asAviraté; ODEL; Triumph;Cotton Collection; Leather Collection; Reebok; Puma; US Polo Assn; Embark; amanté; Hameedia; Signature; Raymond; envoy mansion; adidas; House of Fashions; Kelly Felder; Mondy; Crocodile; Dilly and Carlo; Spring and Summer; Nike; Levi's; Mango; Armani Exchange; Giordano; Pepe Jeans; mothercare; Tommy Hilfiger; and many more.With up to 20% at Bata;DSI;i love it; and Genelle, they will also be able to put their best foot forward. Staying trendy with the latest watches is also more affordable this season with discounts of up to 50% at Wimaladharma& Sons; Turret; GMT; and International Watches.
Anyone looking to get away with friends and family this season can avail the discounts of up to 50% at some of Sri Lanka's most preferred hotels and resorts like Shangri-La's Golf Resort and Spa; Rainforest Eco Lodge; Mas Villa; Ranna Beach Villa; Shinagawa Beach; Tamarind Hill; Taprobana; The Habitat; The River House; Owl and the Pussycat Hotel; Villa 700; The Palms; Fisherman's Bay; Cassandra Culture Resort; Karpaha Sands; Madulkelle Tea and Eco Lodge; MelheimHaputale; Melheim Kandy; Simpson's Forest; The Blue Wave; Big Game Camps;
Anilana Pasikuda;Anilana Nilaveli; Rajarata Hotel; The Grand Mountain Hotel; Aliya Resort and Spa; Maalu Maalu Resort and Spa; Kithala Resort;Mountbatten Bungalow; Scottish Planter Glendevon Bungalow; Laya Leisure; Laya Waves; The Elephant Corridor; Deer Park Hotel; Siddhalepa Ayurveda Health Resort; Earl's Reef; and the Flameback Eco Lodge.
Helping cardholders take a break on foreign shores, SampathCards is offering 12 months interest free instalments on flights and travel packages on SriLankan Airlines as well as some of Sri Lanka's leading travel agents including Gabo Travels; Travel Outlook; George Steuarts Travel; Hemas Travels; Hayleys Travels; findmyfare.com; Classic Travel; Bongo Travel and Aitken Spence Travels.
Treating friends and family at some of Sri Lanka's finest eateries too will be even more pleasurable this season with discounts of up to 25% at De Vos Café; Black Pepper; TGI Fridays; Java Lounge; The Governor's; Seafood Cove; The Terrace; The Sizzle; Kamu; Kandy Kitchen; Sákya Pavilion; Garton's Ark Sailing Restaurant; Le Papillon; Rare at Residence; Siam House; The Last Drop; The Paddington and Anarva Hotel Restaurant.
Cardholders can avail more great offers online with discounts of up to 25% at babies.lk; dressbay.lk; and fashionmarket.lk.Making improvements around the house too has been made more affordable this season with discounts of up to 20% and 24 months, interest free instalment plans at KÄRCHER;Celcius;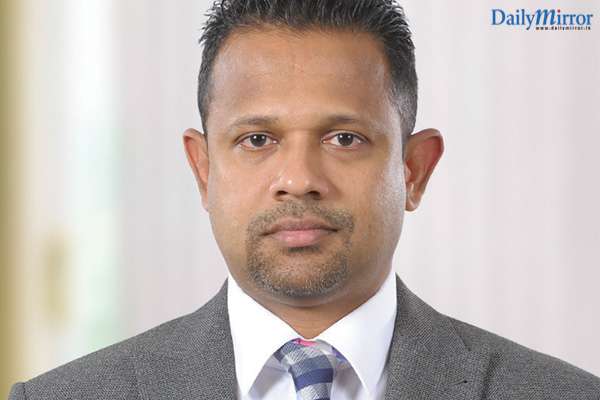 Mr. Darshin Pathinayake, Senior Manager - Card Marketing, Remittances, KPO & Bank Notes Operations, Sampath Bank PLC and Dankotuwa.
Enabling cardholders purchase higher value items such as electronics, furniture, jewellery and much more with greater ease, SampathCards is offering 30 month instalment plans with one free instalment at several leading merchants including Abans; Abans Elite; ArpicoFurniture; bigdeals.lk; Browns; Damro; Dialog;Extreme Solar; Metropolitan; PL.MTT MuthukaruppanChettiar Jewellers; Raja Jewellers; Ravi Jewellers; Rocell; Softlogic; Softlogic Max; Lifestyles Furniture; Natuzzi; Singer; Sinhagiri; Vogue Jewellers; wow.lk; and Yamaha Music Centre.
Going beyond festive purchases, SampathCards is also offering a host of discounts and privileges at several other partners covering healthcare, eyewear and hearing aids, baby and kids' items, books, and motor care.
Thus, SampathCards continues to keep on giving, making it the ideal choice for discerning individualswho seek to indulge in the best that life has to offer.
Please visit http://www.sampath.lk to view the complete list of offers or call 011 2300 604.