---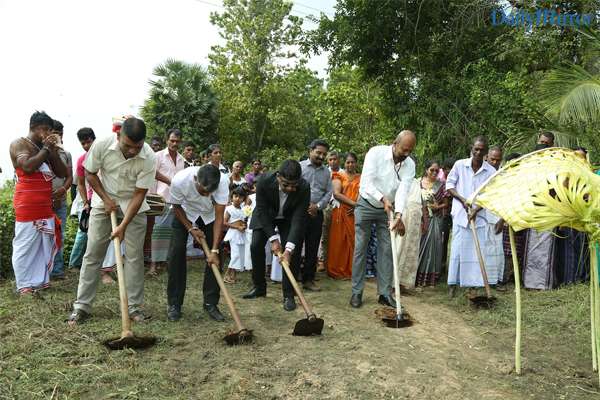 The ground-breaking ceremony of Thammanawa water reservoir was commemorated by Mr. Upali Abeysinghe – President of the Farmer Organization, Mr. H.M.M. Herath – Grama Niladhari, Mr. Lakshan Madurasinghe - Country Public Affairs, Communications and Sustainability Manager, Coca-Cola Beverages Sri Lanka Ltd., Mr. Weerakkodi – District Technical Officer Department of Agrarian Development, Anuradhapura District, Mr. Punchibanda- Former Secretary and Member of the Farmer Organization.
Coca-Cola and We Effect lead an innovative initiative for war-affected and marginalised women and men farmers in a rural village of Thammanawa, Anuradhapura. Women will be trained to become entrepreneurs, and to play an active role in ensuring more, safe water.
War, poverty, polluted water and chronic kidney disease (CKDu) is a big issue in the North Central Province of Sri Lanka. The village of Thammannawa, Keibitigollewa Division in Anuradhapura District are among the most marginalized in Sri Lanka. This is about to change through the collaboration between Coca-Cola and We Effect, a Swedish International Development Organization that started working in Sri Lanka in the 1970's.
"Like so many, these men and women farmers have faced war for 30 years civil war and could not cultivate their paddy lands for four seasons due to the insufficient water capacity of the Thammennawa water reservoir and because of climate change issues. It is really appreciated, and we are thankful as a government official, to Coca-Cola, We Effect and RajarataPrajaKendraya for supporting the most vulnerable people to uplift their livelihoods", said Mrs. R.S. Ranasinghe - Administrative Manager, Divisional Secretariat Kebitigollewaby addressing the audience at the ceremony.
The event saw the ground-breaking ceremony of the project to rehabilitate the damaged and uncleaned 100-year-old water reservoir, Thammanawa Water reservoir in the village. This will allow the villagers to restore uncultivated paddy lands up to an additional 0f 276 acres, also home gardens, for four seasons and double their harvests. This is also supported through the establishment of 5000 litre per day Reverse Osmosis plant which will be managed by the new village Cooperative society "Ekamuthu". With the prioritizing of women, over 300 village members have been mobilized to form their own Cooperative society. 100 members of this women-led agricultural cooperative are being trained to become entrepreneurs that will create new incomes through their own markets.
"This project resonated with Coca-Cola as it aligned with our key sustainability priorities in ensuring we give water back to the earth in our replenishment efforts and supporting the economic empowerment of women. Also, the national issue of CKDu has been a long-standing concern where Coca-Cola has supported in providing access to safe, clean and good quality water in several communities", stated Lakshan Madurasinghe - Country Public Affairs, Communications and Sustainability Manager, Coca-Cola Beverages Sri Lanka Ltd.
Through the Cooperative approach, this continued access to good quality water will help them to strengthen the farming activities that was shattered by the prevailing drought in the dry zone of Sri Lanka and will serve communities across surrounding four villages.
The project is funded by The Coca-Cola Foundation and will be implemented under the direct management of We Effect, Sri Lanka, together with its District-based Partner organization Rajarata Praja Kendraya (in Anuradhapura).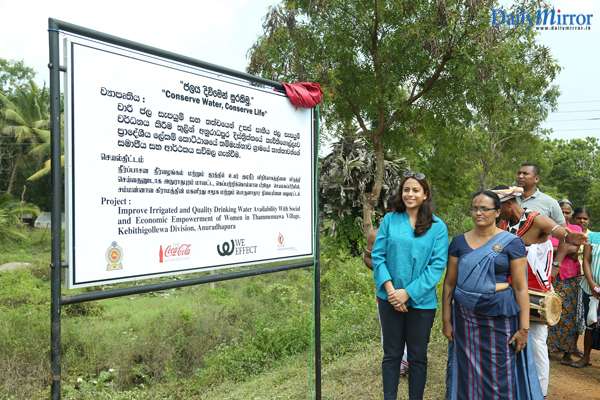 Official unveiling of the project site signboard by Ms. Shayani Weeresinghe, Assistant Manager Public Affairs, Communications & Sustainability, Coca-Cola Beverages Sri Lanka Ltd. and Mrs. R.S. Ranasinghe, Administrative Manager, Divisional Secretariat Kebitigollewa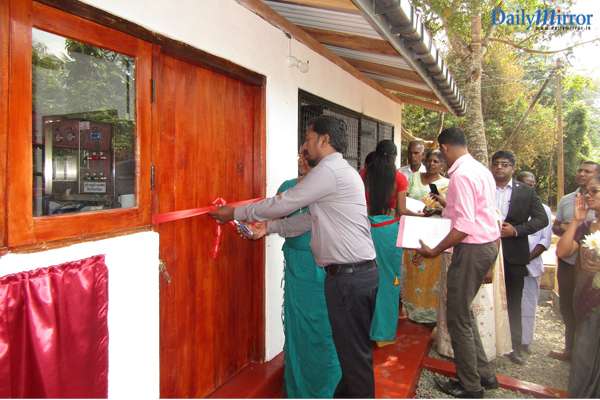 Opening of the Reverse Osmosis plant by Mrs. R.S. Ranasinghe, Administrative Manager, Divisional Secretariat Kebitigollewa and Mr. MayooranThevasigamany, National Programme Coordinator We-Effect Sri Lanka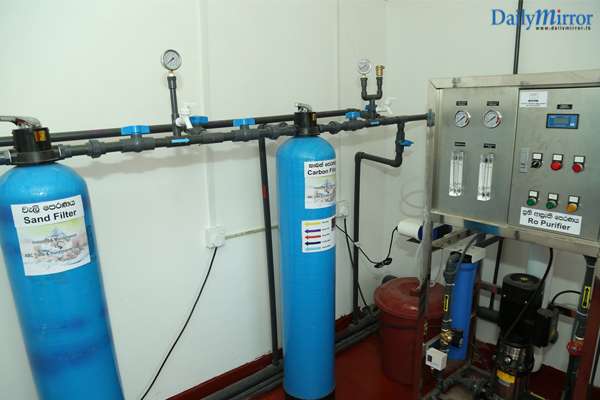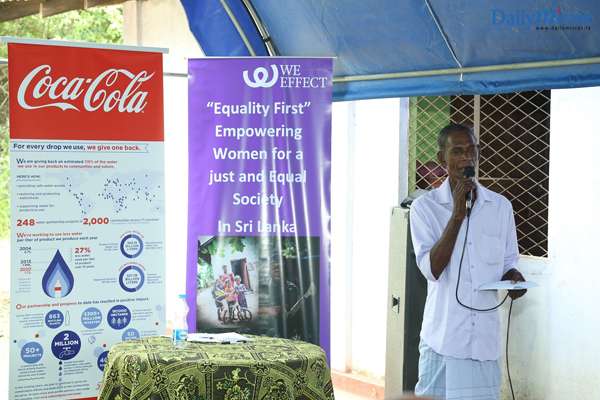 Speech by Punchi Banda, Farmers Organisation Representative, Thammanawa Village