---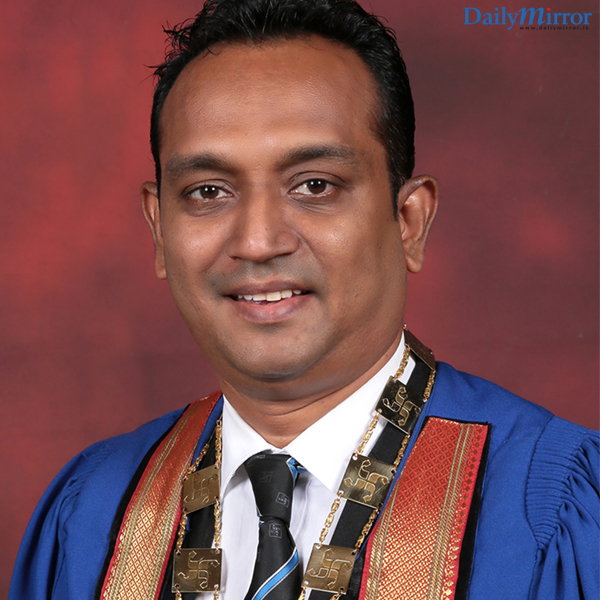 The Sri Lanka institute of Marketing, incorporated by Act no. 41 of 1980 of the Parliament, elected Mr Pradeep Edward as its 40th President at the 48th SLIM Annual General Meeting held recently.
The new Council members and Executive Committee consist of prominent figures in the Marketing arena and is spearheaded by President Pradeep Edward, the CEO of Lanka Hospitals Diagnostics (Pvt) Ltd, taking over from the Immediate Past President Mr Karthik Elangovan, Director/ CEO - Unisons Capital Leasing Ltd (A subsidiary company of CDB), Business Consultant Suranjith Swaris, and the General Manager of Derana /Power House Ltd., Roshan Fernando were elected as Vice Presidents. The Secretary is the Marketing and Communications Manager of South East Asia New Markets at Microsoft Sri Lanka, Ms. Thilanka Abeywardena, while the Treasurer is Lakshitha Wijesinghe, Senior Manager of Group Corporate Planning and Strategy at Dialog Axiata and the role of Assistant Secretary will be held by Ranga Perera, Director - Sales and Marketing Integrated Media Network (Pvt) Ltd.
The Executive Committee also comprises of ten experienced marketers: Shaminda Perera, Product Group Manager of Reckitt Benckiser Lanka Limited, Manthika Ranasinghe, Manager - Marketing Executions at Blue Mountain Luxury Apartments Colombo 4 (Pvt) Ltd, Enoch Perera, Senior Marketing Manager – Exports at Primal Glass Ceylon PLC, Nuwan Gamage, Head of International Markets of Kindai Kagaku Lanka (Pvt) Ltd &Dreamron Group of Companies, Chinthaka Perera, General Manager - Sales at Hemas Pharmaceuticals (Pvt) Ltd and Hemas Surgical and Diagnostics (Pvt) Ltd, Sathika Wickramasinghe, Manager - Consumer Insights at Fonterra Brands Lanka, Upali Ranjith, Media and Marketing Consultant at Food & Nature Private Limited (FADNA), Viraj Perera, Managing Director at Reliance Holdings (Pvt) Ltd, Kaushala Amarasekara, Deputy General Manager – Marketing at Laugfs Gas PLC and Gayan Lakshan Perera, Senior Brand Manager at Singer Sri Lanka.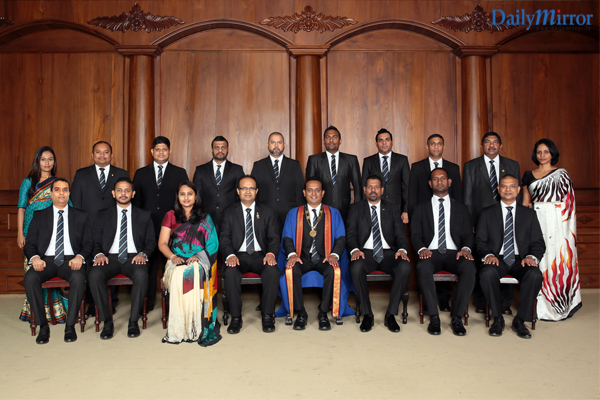 SLIM has been the leading Marketing Institute and the National body for Marketing for nearly 50 years and has launched the careers of many a successful Marketers, both in the local and international arenas. The core objective of SLIM has been to contribute to the nation's effort in achieving economic prosperity and sustainable development. This is evident by the top 39 Marketers in the island leading SLIM as Presidents over the years.
"The solid foundation which was laid by the past Presidents, Council Members, the Executive Committee and the employees has been a strong superstructure for SLIM for the past 48 years. As the Institute makes its way towards its 50th year, we gratefully look back at those who helped SLIM attain the illustrious name it bears today. We have decided to make 2018 a 'Year of Gratitude', where it would be a year to highlight the commitment, support and contribution made towards uplifting SLIM. This is a time to thank all the SLIM Past Presidents, SLIM Members, the Board of Study and Education Reforms Committee, the past and present Staff of the Institute, the Student Associations, the MBA Alumni, the Project Committees of SLIM, the Resource Personnel such as the Lecturers and Trainers and last but not least, many countless others who have unselfishly made invaluable contributions to the development and progress of the National Body for Marketing," said Pradeep Edward, addressing a large gathering in his first address as SLIM President.
Pradeep Edward is a proud Product of St. Peter's College Colombo 4 who counts over 22 years of work experience in both local and multinational companies, of which 17 were in the Managerial capacity. He has also served at Board level in General Management /COO and CEO Capacities for over 10 years. He is currently the CEO at Lanka Hospitals Diagnostics (Private) Limited.
Mr Edward is a Certified Professional Marketer (Asia Pacific), Practicing Marketer (Sri Lanka), Chartered Marketer (CIM-UK) and a Fellow Member of the Chartered Institute of Marketing (CIM-UK). He is also a Fellow Member of the Institute of Management Specialist (IMS-UK) and Certified Professional Finance Manager from the Institute of Professional Finance Mangers (IPFM-UK) and a Life Member of the National Body for Marketing, the Sri Lanka Institute of Marketing. Pradeep also holds an MBA from Buckinghamshire University, a Post Graduate Diploma in Marketing / Business Management and a Diploma in Finance.
He is a Past President of SLIM MBA Alumni and a Past President of the Pharma Promoters Association of Sri Lanka. Furthermore, he has served as Secretary of the Sri Lanka Chamber of the Pharmaceutical Industry, in association with the Ceylon Chamber of Commerce and held positions in the National Chamber of Commerce while being involved in activities with the Presidential Secretariat. He is currently a Member of the National Branding Committee to develop a strategic global campaign for Sri Lankan Exports, appointed by the Department of National Planning, Ministry of National Policies and Economic Affairs in coordination with the Export Development Board. He was also a Director of the CPM Society of Sri Lanka and was a forum member of the OPA. He has won international awards such as Specialized Marketing Manager Award from IMS-UK and has been a Judge and Technical Advisor at both local and international programmes such as NCE Exports Awards and Asia Marketing Excellence Awards.