---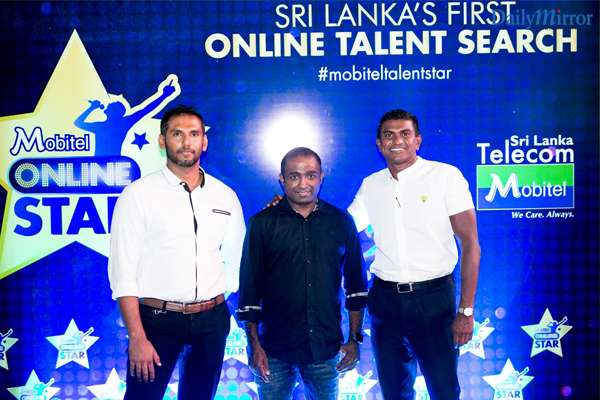 Mr. Suneth Haputhanthri – Senior Manager, Pre Paid Business and Digital Services, Mobitel, Mr. Raj Thillaiyampalam – Music Producer and Mr. Isuru Dissanayake Senior General Manager – Marketing of Mobitel.
Further strengthening engagement with the nation's youth, Mobitel, Sri Lanka's national mobile service provider, has stepped forward to tap undiscovered musical talent in young and budding musicians by giving them a unique digital platform to showcase their prowess. Inspired by the idea that Sri Lanka has a strong talent pool, which is on par with any country in the world, Mobitel has devised an Online Talent Search to discover musicians and potential stars of the future. In the future, the company plans to focus on other talents besides music to give one and all a chance to share their unique talents. Mobitel's Online Talent Search is an equitable, easy and accessible opportunity for every budding musician as long as they have a smartphone and talent waiting to be discovered. The exciting initiative was launched at the Mobitel Xstation amidst a vibrant gathering of social media influencers.
Mobitel's offer invites budding musicians to record an original composition in Sinhala, Tamil or English on their smartphone in a video format and send the video link to Mobitel via Facebook Messenger/Mobitel Website or email to star@mobitel.lk. The composition will then be judged by an independent panel of musical experts and then put to an SMS vote. One lucky winner will become an overnight sensation, as Mobitel will support the winner to produce and promote the song and video. The song will be listed on mTunes platform for customers to download. This will be an ideal stepping stone for musical talents to launch their career. The Online Talent Search by Mobitel is driven by the belief that Sri Lankan is talented and deserves a chance to bring it out to the world, and it is honoured to pave the way for them to realize their true potential.