---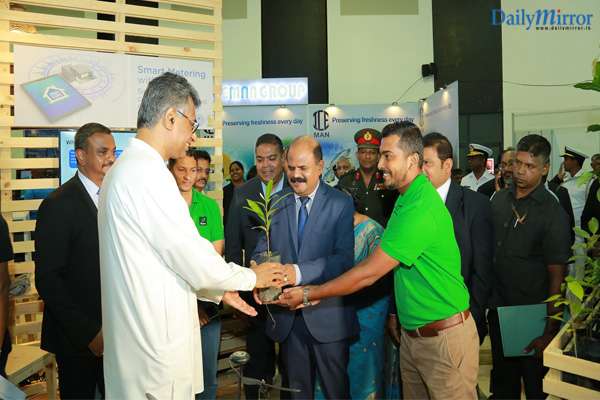 Mobitel is poised to partner with Thuru (one of the 10 finalists of the Season 2 of Kotiyak Vatina Adahasak), Sri Lanka's first-ever innovation and entrepreneurship based tech reality TV show implemented by Mobitel, as part of its strategy to launch sustainable products and services. Bringing joint synergies and strong potential for collaboration, ThuruMithuru was launched at Techno 2018 on 12th October 2018 amongst the presence of technology enthusiasts and visitors who participated in this initiative by visiting the Techno Mobitel Stall during Techno2018. The launch of ThuruMithuru was witnessed by Hon. PataliChampikaRanawaka - Minister of Megapolis and Western Development and P. G. Kumarasinghe Sirisena - Chairman, Sri Lanka Telecom and Mobitel. Mobitel is on a journey of becoming a greener network by 2020 and its partnership with Thruru offers customers reforestation delivered via technology.
Kotiyak Vatina Adahasak, Sri Lanka's first-ever innovation and entrepreneurship based tech reality TV show conceptualized by Mobitel,was produced and aired on Sirasa TV. As the National Mobile Service Provider, Mobitel has taken on the mantle of a mentor to nurture tech entrepreneurs and innovative startups that can succeed as successful businesses.
As official Technology Partner for Thuru, Mobitel will provide technical consultation to Thuru in the domains of NBIoT, Blockchain and Artificial Intelligence to make the system futuristic and intelligent.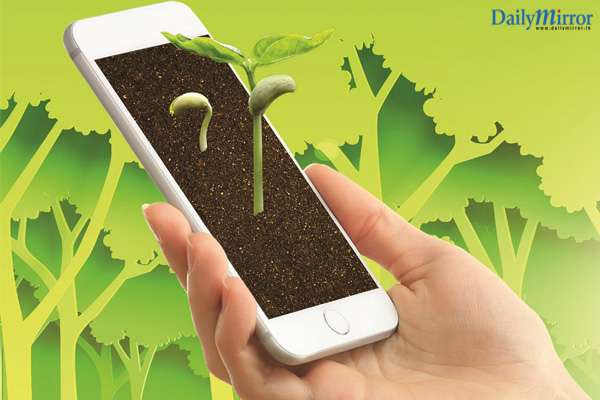 Mobitel is partnering with Thuru's intriguing digital reforestation innovation startup, firstly by being the technology and communication partner for Thuru and secondly,to co-innovate with them to introduce many services and features with newest technology trends to make this initiative a game-changer.
Through the Thuru app, people can plant a real tree and monitor its progress. People can plant trees and upload images and details and the app will automatically generate points, and the person can climb up in the leader board as a true nature hero.The longer the person takes care of the tree and uploads images, the more points he gets. It will be a guide to tree planting and will help users link up with like-minded nature lovers and tree huggers across the globe. Along with the campaign there will be a data offer for Thuru users from Mobitel – 'Join Thuru, plant trees and earn Green Bytes (Data) from Mobitel'.
Mobitel plans to ramp the ThuruMithuru initiative further by conducting a reforestation drive targeting the entire country and plans to reveal details in due course of time. Mobitel already has many green initiatives such as enabling Green Power across the network, e-billing and so on.
Mobitel, under its credo, 'We Care. Always', is focused on environmental and social responsibility initiatives and this collaboration provides an ideal balance of both technology and greening, while engaging the larger community to become conscious of the need to reforest Sri Lanka for future generations. Mobitel is continuously supporting and encouraging tech entrepreneurship in Sri Lanka, through many initiatives, to offer encouragement for innovators.