---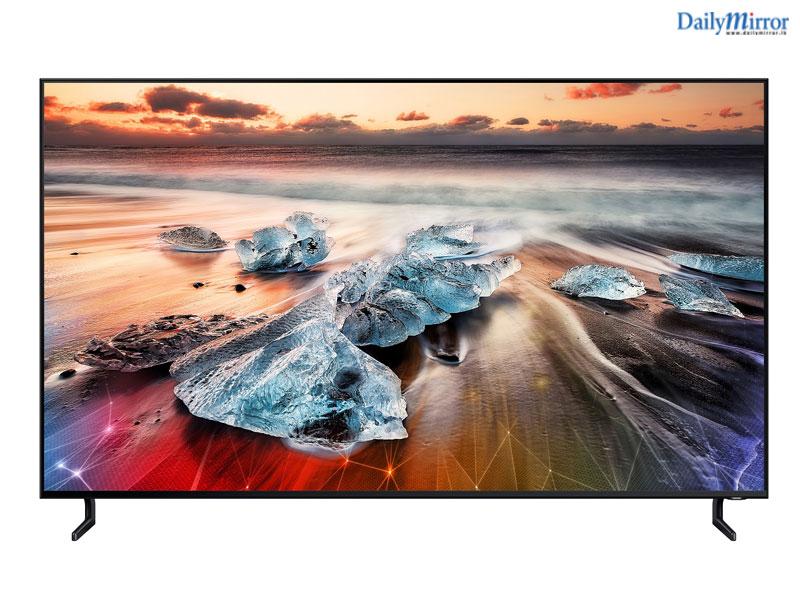 Samsung Electronics officially unveiled its revolutionary 8K TV, the Q900R QLED 8K, at last year's IFA event in Berlin. Available in a choice of 65, 75, 82 and 85-inch models, the new TV combines the market's highest resolution with Artificial Intelligence (AI) technology that optimizes content for 8K presentation—producing truly lifelike images and sound, and enabling users to enjoy much more immersive viewing experiences.
Samsung has been the world's number one TV manufacturer for 12 years running thanks to a commitment to setting new standards for picture quality and immersion. With the unveiling of QLED 8K, the company has once again raised the bar for both.
Why 8K Matters
Large-screen TVs (measuring 65 inches or wider) are becoming more and more common, with over 11 million sold just last year. The market for ultra-large screen TVs (measuring 75 inches or wider) is predicted to almost double by the year 2020.
The larger TVs get, the more important their resolution becomes, as details portrayed on a bigger screen require more pixels—the thousands (or millions) of incredibly small dots that make up the images you see on your TV screen—to clearly define them. This means that ideally, in order to provide a level of detail that really blows viewers away, a large-screen TV's resolution, or total number of pixels, should be above the previous high mark of 4K (3,840 x 2,160).
An 8K TV features a resolution of 7,680 x 4,320 pixels, which means roughly 8,000 pixels are packed into each horizontal line of the screen. At this level of pixel density, the individual pixels composing an image become imperceptible to the human eye—even when viewed up close. Samsung's QLED 8K features over 30 million pixels in total, which adds depth and detail to content displayed on the TV's expansive screen, and makes objects appear that much more realistic.
If history is any indication, consumers won't have to wait long for immersive 8K content to become the new normal.
How Resolution Affects Realism
Put simply, the higher a TV's resolution, the sharper its picture quality, and the more realistic its images will seem. Samsung's QLED 8K features a resolution that's 16 times greater than FHD and four times greater than a 4K UHD TV. This allows the TV to produce lifelike visuals that accurately depict details in a scene or image, which would likely go unnoticed on a lower-resolution TV.
As the resolution of an image increases, it also creates a sense of depth that tricks our eyes into believing that the objects within appear more immersive. When viewing high-resolution content on a wide screen, the wider our field of view, the more immersive the content we're watching becomes and the more "present" we feel within it.
In other words, QLED 8K's high-res visuals and wide screen offer viewers a new level of immersion—one that allows them to feel like they are in the heart of the action when viewing a favourite movie, or enjoying a front row seat when watching the big game.
Samsung Sri Lanka will launch the QLED 8K in Sri Lanka shortly, and it will be available for purchase across authorised distributors.