---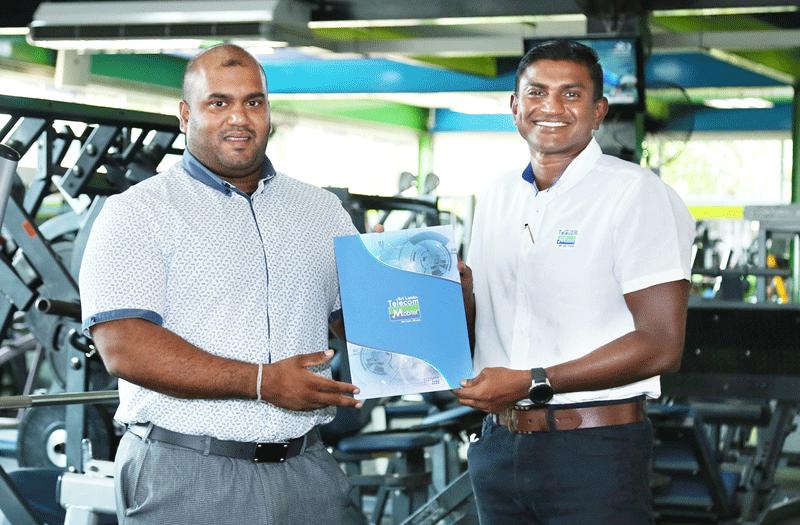 Exchanging of the partnership agreement between High Octane Fitness Co-Founder and BRJW Enterprises CEO Darin Weerasinghe and Mobitel Marketing Senior General Manager Isuru Dissanayake
High Octane Fitness, the leading fitness centre in Sri Lanka, is partnering with Mobitel to take health and fitness to the next level using the latest technology and also to offer a host of benefits to both High Octane Fitness and Mobitel customers.
While fitness is increasingly becoming a social norm and a lifestyle in Sri Lanka, the role of technology in aiding fitness is becoming crucial.
Digital health and fitness trends are on the rise and Mobitel and High octane Fitness will bring an exciting hi-tech experience to staying fit and healthy.
As the first to launch the Internet of Things (IoT) experience to Sri Lanka, with an exclusive IoT store, Mobitel is ideally poised to lead the country digital health revolution in partnership with High Octane Fitness.
Under the terms of dynamic partnership, the Mobitel brand will be associated with Darin Weerasinghe, the Co-Founder of High Octane Fitness and CEO of BRJW Enterprises, who has a list of achievements to his credit.
A national sportsman, he has achieved many records in Powerlifting and Racing and will be a Brand Ambassador for Mobitel. Darin is the current Sri Lankan Bench Press Record Holder; the 2017 Commonwealth Powerlifting Gold Medalist; Sri Lanka Powerlifting National Champion (2015–2018); and Vice-Captain of the Sri Lanka National Powerlifting team. In the high adrenalin world of Racing, Darin is Katukurunda Tarmac champion (2011–2015); Mahagastota Hill Climb course Record Holder (2014–2016); Eliyakanda Hill Climb record holder (2014–2016); and Sri Lanka Drag Racing Champion (2016–2018).
As the national mobile service provider and a caring network, Mobitel is actively promoting health and fitness in Sri Lanka.