---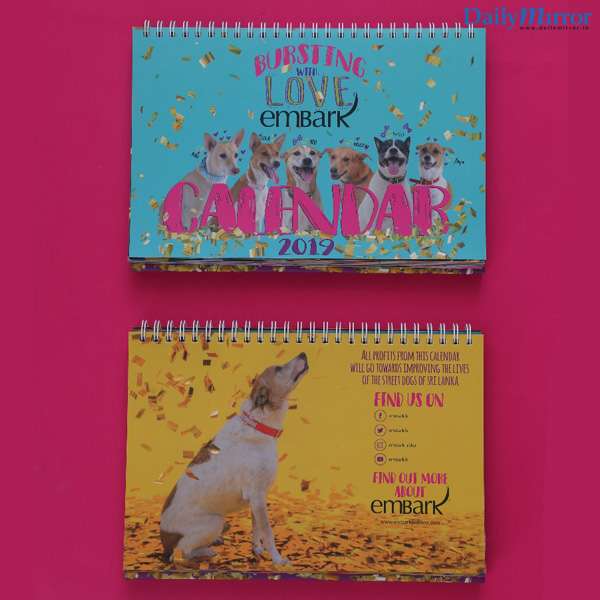 The brightly colored, one of a kind Embark 2019 calendar is now available to all those on the look out to support the brand's pashionable cause.
The Embark calendar highlights the unique beauty of the Sri Lankan street dog amidst colorful backgrounds. All profits from the sale of the calendars will be dedicated to ensuring a better life for these gorgeous furry models and others in need like them. Each calendar is priced at LKR 550/-.
Embark seeks the support of all those willing to lend a hand, in order to sell these calendars not just to rescue and treat homeless dogs, but also to raise awareness and inspire people to become ambassadors of this worthy cause and agents of change, thus ensuring the birth of a society in which all lives matter.
Many retailers, restaurants and other businesses have come on board to support the cause by selling the calendars.
"A lot of this has been possible thanks to the help of compassionate individuals who contribute towards improving and bringing about positive change in the lives of these beautiful animals. We would like to thank everyone for considering this request and look forward to a positive response towards supporting our cause", said Ms. Otara Gunewardene, the Founder/Director of Embark.
Ever since its inception in 2007, Embark has devoted itself to the task of improving the lives of street dogs and building a better relationship between the pooches and the communities they live in. As of 2018 Embark has re-homed 4038 dogs, sterilized 23,322, vaccinated 51,980, and rescued and treated 20,220. Embark strongly believes in creating a world where all dogs are treated with love and respect.