---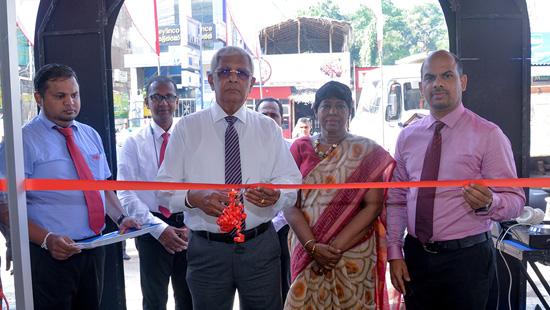 D. Samson and Sons (Pvt.) Ltd Emeritus Chairman Nandadasa Rajapaksa ceremonially declares open the new DSI Showroom in Pelmadulla. D. Samson and Sons (Pvt.) Ltd Director Kaushalya Perera is also present
D. Samson and Sons (Pvt.) Ltd celebrated the opening of a second DSI Showroom in the town of Pelmadulla.
The new showroom is located at No.116 along the Main Street of the town.
D. Samson and Sons (Pvt.) Ltd Emeritus Chairman Nandadasa Rajapaksa and D. Samson and Sons (Pvt.) Ltd Director Kaushalya Perera were present at the opening ceremony along with members of the senior management of the organisation.
Located in the centre of the Ratnapura District, Pelmadulla is the ideal location for DSI to expand the brand's reach throughout the Sabaragamuwa Province.
The new showroom has been designed according to a revamped format with the aim of providing customers with a different, convenient and enjoyable shopping experience.
The entire range of DSI's collection can be found at the new showroom in Pelmadulla. Consisting of popular local and international brands, the entire range offers stylish footwear for ladies, gents and children that will fit any occasion.
With the approach of the Sinhala and Tamil New Year, the showroom offers the public of Pelmadulla and Ratnapura an opportunity to step into the new year with the latest footwear.
One of the largest retail networks in the country, D. Samson and Sons (Pvt.) Ltd serves as the sole distributor of a number of local footwear brands including, DSI, Ranpa, Samsons, Supersport, Beat, Beach, Petalz, Fun Souls, Tamik, Waves, Jessica and AVI as well as popular international brands such as Clarks, Florsheim, Red Tape, Reebok, New Balance, Puma, Fila, U.S. Polo, W and Aurelia. The company network spans more than 200 company outlets, 4,000 dealers and 50 sales representatives islandwide. All of which are involved in fulfilling the company's vision of creating a customer-centric business.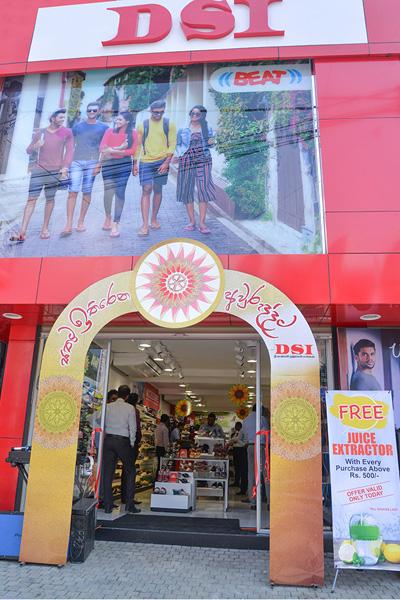 The entrance of the new DSI Showroom in Pelmadulla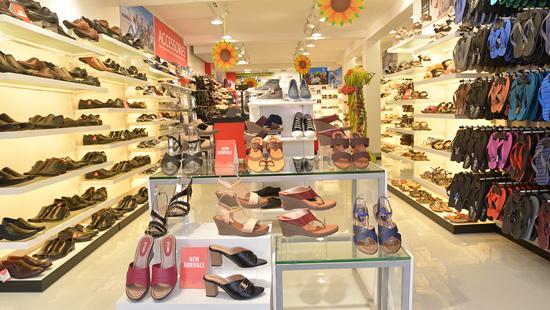 The wide range of products available at the new DSI Showroom