---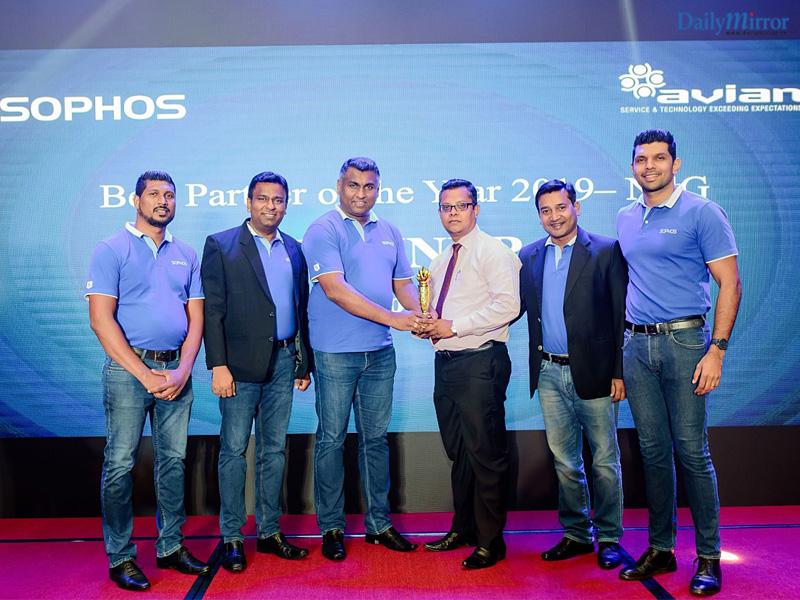 Sophos Partner Awards 2019 - Best Partner of the Year (NSG) - Sri Lanka Telecom (Services) Ltd
A renowned name in the local IT industry and authorized distributor of Sophos, Avian Technologies felicitated their Partners for their successful implementation of effective and innovative security strategies at an Awards Ceremony held recently.
The curated event was divided into three informative sessions. Opening the night with an update on the Sri Lanka and Maldives Channels was Prasad Wijesuriya, the Regional Head – Sri Lanka & Maldives – Sophos. The second session saw Prasanna Kumar, the Zonal Head – South India and Sri Lanka – Sophos, step behind the mic, for a Business Keynote on the Evolution of Threat Landscape.
Delivering a Product Keynote presentation for the first part of the third session were the dignitaries Santhosh Varkey, Manager Sales Engineering – South India and Sri Lanka while Livan Jayasekara, Security Solutions Engineer co-presented it. Ryan Kern, Head of Sales and Marketing – ESG & NSG – Avian Technologies presented the value additions made to existing services which would in turn, enhance Sales and technical strengths; a feat achieved purely due to the alliance between Avian Technologies and Sophos .
The event saw Avian Technologies award key Partners for the distinct security strategies implemented in their respective organizations. Clinching the Best Partner of the Year award in the Network Security Group Category was none other than Sri Lanka Telecom (Services) Ltd while H One (Pvt.) Ltd. was adjudged the Best Partner of the Year in the End Point Security Group (ESG) Category. Emerging as the Most Committed Partner of the Year in the ESG & NSG Categories was Open Systems Integrators (Pvt.) Ltd. A-networks (Pvt.) Ltd. took home the coveted award for Best Technical Support.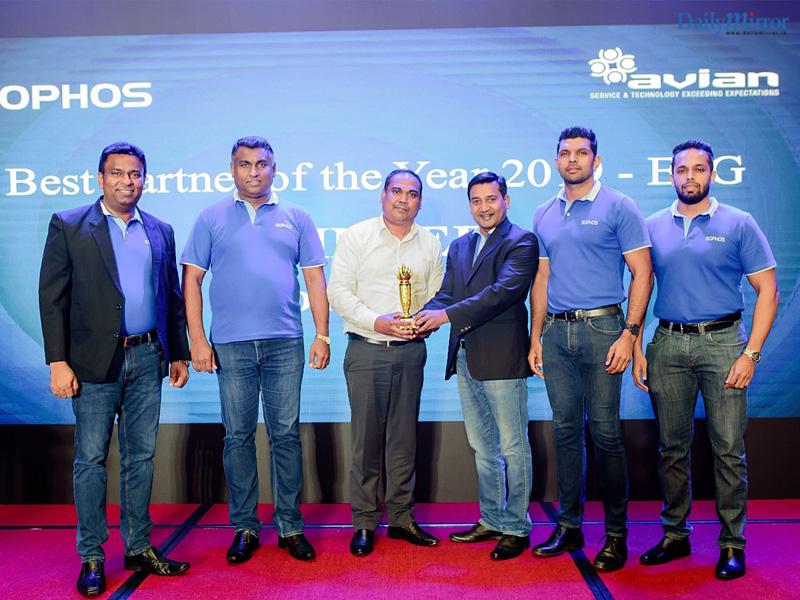 Sophos Partner Awards 2019 - Best Partner of the Year (ESG) - H One (Pvt) Ltd
Earning themselves well-deserved titles, Mr. Lashendra Daluwatte of Bell Solutions (Pvt) Ltd & Mr. Ruwan Karunaraththna from Openlink (Pvt) Ltd were adjudged as Sales Champions in the NSG & ESG Categories respectively.
The Sophos Partner Awards 2019 encourages innovation of network security strategies. Powerful, robust security software and hardware are the most sought after threat evasion solutions across the world. As more technological advances are made over the course of time, traditional security practices would be rendered ineffective leading to widespread data breaches and irreparable damage. It is evident, that now, more than ever, raw, fresh skill and talent is needed for progress.
Through the Awards Ceremony, Avian Technologies recognizes and celebrates those partners who had provided best sustainable solutions for customer's issues having transcended the conventional barriers of network security.
"Avian Technologies is a part of Avian Group of Companies. The sound & unmatched technical background coupled with a good business sense has helped Avian identify growth opportunities in the focused markets/industries and ensure a consistently high rate of growth during the past thirteen years," said Ranil Franciso, a Director of Avian.
Avian Technologies is the leading provider of comprehensive solutions for not only computer security but for a diverse range of IT services as well. These high-caliber offerings have only grown in power following its partnership with Sophos. The pioneer of IT solutions, Sophos has revolutionized the face of network security and next-generation endpoint with stellar IT services, now relied upon by more than 100 million individuals in 150 countries the world over.
"Out-of-the-box thinking, strict adherence to high standards of quality & customer-centric development, operations & support has helped us provide solutions & services to the highest satisfaction of our most valued asset – the customer," Mr. Buddhika Liyanage, a Director of Avian.
Backed by a committed team of Marketing, Technical and Support personnel, Avian Technologies prides itself on its ability to understand the realities of the market. The team's collective skill-set, a powerful combination of managerial, technical and creative talent, has, over the years, helped Avian Technologies cement a reputation of legendary prowess while creating high quality, customer-centric solutions and services.
Apart from its corporate office situated in Colombo, Avian Technologies reaches out to the entire country through value added re-sellers, located around the island. Avian Technologies is gradually making itself out to be the very backbone of technology, with years of Sophos product distribution to its name.