---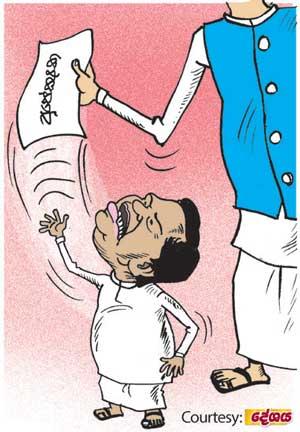 The Kalutara betel- leaf rebel who has now burnt boats behind Pohottuwa has begun announcing at public rallies that he will be the Blue candidate at the big poll round the corner.

He is getting inspiration from several Blue party stalwarts to boldly make this claim. Even the former Madam who is known to be opposed to the Pohottuwa candidate is too encouraging the Kalutara rebel.

However, Number One is said to be highly piqued over the Kalutara rebel claiming that he is going to be the party candidate.

Meanwhile, the palace aides are reportedly telling all and sundry that their boss has already got the results of an opinion poll conducted at his behest and he will soon tell the Kalutara politico where he stands "in a language he would understand," they say.