---
A gravel supplier-businessman is said to be relentlessly pursuing a new purohita these days.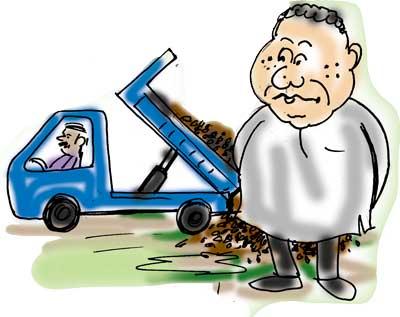 The reason is that the politico owes him a sizeable amount of money for supplying gravel to fill an esplanade.

In the run-up to the big poll, the politico had taken the initiative to hold several public meetings on this esplanade and when he found the place was often going under rainwater, he had, promising to foot the bill later, instructed the gravel supplier to unload several truckloads of gravel to raise the surface of the ground.

The politico, now a purohita is said to be dodging paying for the gravel supplied even after assuming duties in his new high office, they say.