---
A forest area in the mid-country is being cleared by a former provincial politico using heavy machinery for the express purpose of opening up a banana plantation, reports say.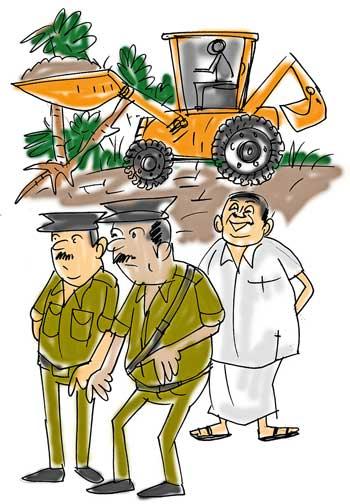 The khaki authorities are turning a blind eye to the destruction being carried out as the provincial politico is said to be a close buddy of the political authority in charge of the subject of cultivation.

The better half of the provincial politico is a member of a local body.

The land being cleared for the proposed banana plantation is located quite close to the residence of the former provincial politico.

A one-time Blue, he has now done a pole vault to Pohottuwa, they say.