---
A fair and lovely one active in politics in Rajarata has grabbed a valuable state-owned prime land in the heart of the city using her charms and political clout, they say.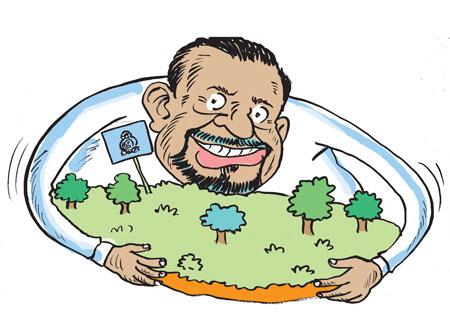 This land comes under the direct ownership of a certain department and the head of that department had made a valiant effort to get back the land, but his effort had ended in failure with the explosion of a petrol bomb, according to a trade union of this department.

An influential political authority infatuated with the fair and lovely one is said to be responsible for frustrating the effort made by the head of department to get back the land. And this has already been brought to the notice of the Big Boss of the regime as well, they say.

This land affair is the third fiasco that the provincial political authority got involved in within a matter of two weeks. He will get his due deserts shortly, informed sources say.